Description & Technical information
A late work by the artist, datable to the early 1930s, this small impressionistic landscape is likely to have been painted at Meudon, the village just southwest of Paris that Gwen John moved to in 1911, and where she lived and worked for the rest of her life. Although always a person who preferred solitude, by the beginning of the 1930s she had become more and more reclusive, and was often in poor health. She had also largely stopped painting in oils by this time, although she continued to draw. As the scholar Cecily Langdale has noted of Gwen John's late works, 'The last colored works on paper are executed in gouache…, in a combination of gouache and watercolour…, or even occasionally in a mixture of gouache and oil…As opaque as any oil painting, they were done about the time she ceased to use oil, and may have been a substitute for her work in that medium. Earlier, her painting and drawing were separate areas of endeavor, with little specific relationship between them. Several of Gwen John's final works epitomize the convergence of those hitherto distinct areas.'

A closely related composition of a Cottage Behind a Wall is in a private collection, while two others were formerly with the Browse and Darby Gallery in London. All of these may be related to a sheet of compositional sketches by John, today in the collection of the National Library of Wales in Aberystwyth, which includes seven similar sketches of houses behind a wall. The setting is probably the rue Terre Neuve in Meudon, the same street where the artist lived until 1932.
Medium: Gouache on buff paper
Signature: Stamped with the estate stamp at the lower left.

Dimensions: 16 x 12.3 cm (6¹/₄ x 4⁷/₈ inches)
Provenance: The estate of the artist
Davis & Langdale Company, Inc., New York
Private collection, New York
Anonymous sale, Hillsborough, NC, Leland Little Auctions, 10 June 2015, lot 532
Jill Newhouse, New York, in 2019
Anonymous sale, Chicago, Hindman, 10 May 2022, lot 49
Private collection, London.
Exhibitions: New York, Davis and Langdale Company, Inc., Gwen John 1876-1939: Paintings, Watercolors, Drawings, 1993, no.43 (as Cottages Behind a Wall, Meudon).
Categories: Paintings, Drawings & Prints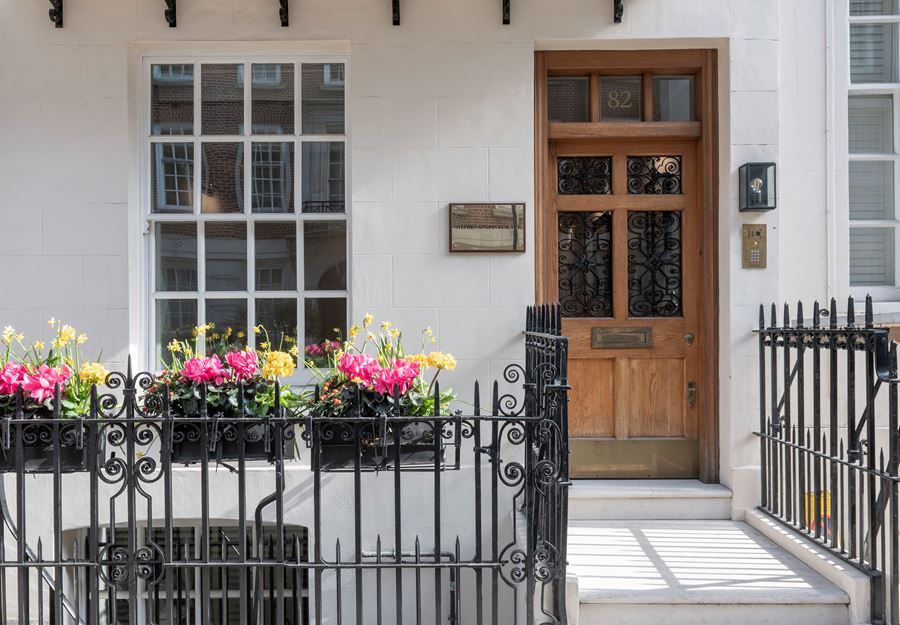 Discover the gallery
Stephen Ongpin Fine Art
Old Master, 19th Century and Modern Drawings, Watercolours and Oil Sketches
More Works From This Gallery