Description & Technical information
Rare and old lime spatula representing a female ancestral figure with a large and imposing head. The expressive face is beautifully carved with a grinning mouth full of teeth and very fine incised facial decoration (tattoo or paint) highlighting the upper lip, ears, cheeks, and eyes. The figure stands straights on short powerful legs with her genitalia apparent, and with elongated arms and recurved hands supporting the chin – possibly in reference to the praying mantis.

Massim Region, Papua New Guinea, Melanesia. Wood (Ebony) with lime highlights and a fine, old patina, of age and wear. 29 cm. 19/20th century or earlier.

Provenance: Provenance :
Field collected by Jacques & Betty-Paule Villeminot during their Massim trip in 1966.
Ex coll.: Jacques (1924-2022) & Betty-Paule (1924-2015) Villeminot, France

Jacques & Betty-Paule Villeminot
Ethnologist, lecturer, filmmaker, Jacques Villeminot is, with Jean Rouch, one of the pioneers of the Ethnographic film. After a trip on a Vélosolex through southern Tunisia and the filming of a documentary on the Polynesian islands, in 1951, Jacques and Betty Villeminot organized the first French expedition to central Australia.

It is then and there that the moving encounter with the aborigines of the desert, those forgotten people still living in osmosis with Mother Earth will reveal their vocation. After studying in France at the Institute of Ethnology, and mandated by the National Museum of Natural History, and the Department of Anthropology of the University of Sydney they will devote their lives for next fifty years, to observing, studying and filming the rites and traditions of the aborigines of Australia and the Papuans of New Guinea still living on the margins of our industrialized world. Their studies, films, and books on Australia and New Guinea are authoritative; their films received awards in the film festivals of Venice, London, Moscow and Trento. Their reports were published throughout the world and notably in the French press : Le Monde, Le Figaro, Paris Match...

They participated in numerous television programs and gave thousands of lectures in France and abroad. Jacques Villeminot was honorary president of the Society of Explorers, chevalier of the Légion d'honneur and received the academic palms.

Ref. : https://journals.openedition.org/jso/6877?lang=en
Literature: Ref. : Villeminot Jacques : Les Seigneurs Des Mers Du Sud - La Vie Ancestrale Et Paradisiaque Des Habitants Des Iles Trobriand. Robert Laffont, Paris, 1967.

Part of the Jacques & Betty-Paule Villeminot collection is on display in the château de la Reine de Sicile in Saumur (France) as part of the permanent exhibitions of the Fondation Anako. Several pieces as well as documents are in the collections of the Musée du Quai Branly-Jacques Chirac, Paris
www.fondation-anako.org
www.quaibranly.fr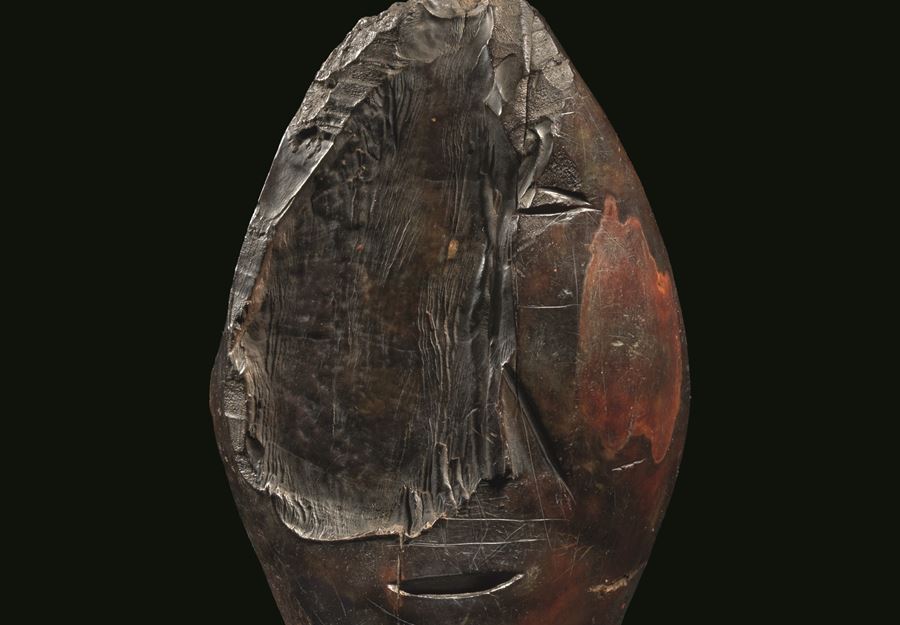 Discover the gallery
Galerie Meyer-Oceanic Art
Tribal Art dealer specializing in early Oceanic Art since 1980 and archaic Eskimo Art since 2010
More Works From This Gallery