Description & Technical information
In the 19th century the Bakhtiari tribes were part of the confederation of the Persian Empire together with other important families like the Kurds, Qashqay, Afshari, Yazdi Luri, Turcoman, Baluchi etc.. They had a certain autonomy but sensu stricto they were not independent rulers but separate supporters of the central power.
The winter home of the Bakhtiari is on the plains of Khuzestan, around Shushtar at the head of the Persian Gulf. In summer they migrate through the Zagros Mountains to the Chahar Mahal valley to the west of Esfahan where they graze their animals. The Bakhtiari live in an area where until recently there were no roads or modern means of communication. They are not known for their commercial weaves, but mainly produce kilims for domestic use. Although most of the nomadic tribes use small looms, the Bakhtiari and Qashqay were able to weave very large sized carpets.
Period: Second half 20th century
Medium: warp and weft: wool, weft wrapping technique
Dimensions: 174 x 60 cm (68¹/₂ x 23³/₅ inches)
Categories: Textiles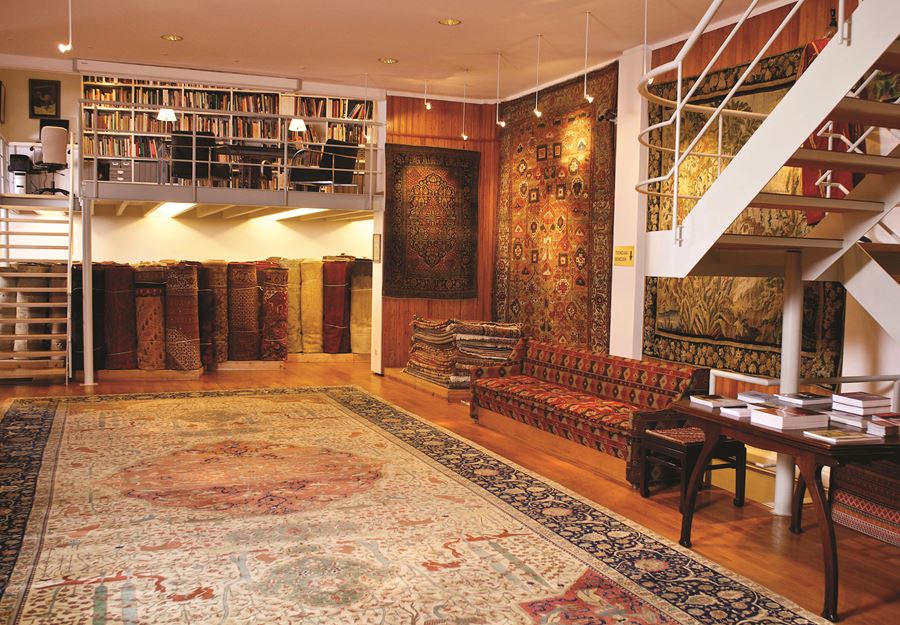 Discover the gallery
N. Vrouyr
Carpets and Textiles
More Works From This Gallery