Description & Technical information
The Chodor tribes are part of the family of Turkoman tribes residing south of Bukhara, north-east of Persia and north-west of Afghanistan.
Turkomans came to Bukhara to sell their goods and the first carpet wholesalers erroneously presumed the carpets were made in this city. Authors and connoisseurs have now abandoned the term Bukhara when talking about rugs, but it remained a commonly used name for the public.
Besides rugs, the Chodor used to weave many items for daily use, such as bags, tent bands and tent decorations, harnesses, saddle rugs, horse covers etc. For their main carpets they traditionally used the motive of the ertmen göl. The göl is the small multangular shield that is repeated all over.
There is no generally accepted etymology for the word ertmen.



Period: around 1900
Medium: warp and weft: wool, pile: wool
Dimensions: 350 x 215 cm (137⁴/₅ x 84³/₅ inches)
Categories: Textiles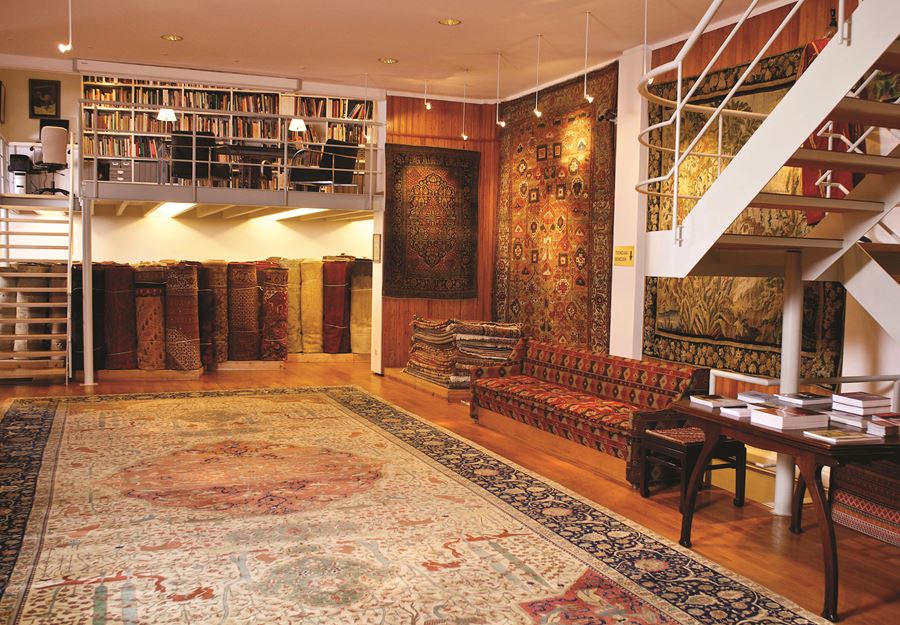 Discover the gallery
N. Vrouyr
Carpets and Textiles
More Works From This Gallery