Description & Technical information
Braided mats appeared first in England and the Pilgrims took them overseas to northern America. From the beginning of the 19th century on, American housewives started making these floorcoverings, recycling old bits and pieces of clothes, uniforms and various textiles. Usually they twined three braids into a heavier one. This braid was then turned into an oval rug, starting from the center. The braid was kept together by an invisible thread.
A second option, instead of sewing , was to keep intertwining. This was a rather complex and fastidious technique and required particular skills.
It was important to tighten the braids with equal tension so that the carpet would remain flat on the floor. The larger the piece the more difficult it was to achieve a good result.
Although mostly oval or round, braided carpets can also be found in rectangular or square shapes. Some long and narrow runners were produced for staircases.
In the 20th century handicraft became very popular in the United States, braided mats were in demand again. Several companies still produce braided mats.

Date: Around 1930
Period: 20th century
Medium: Cotton
Dimensions: 430 x 306 cm (169³/₁₀ x 120¹/₂ inches)
Categories: Textiles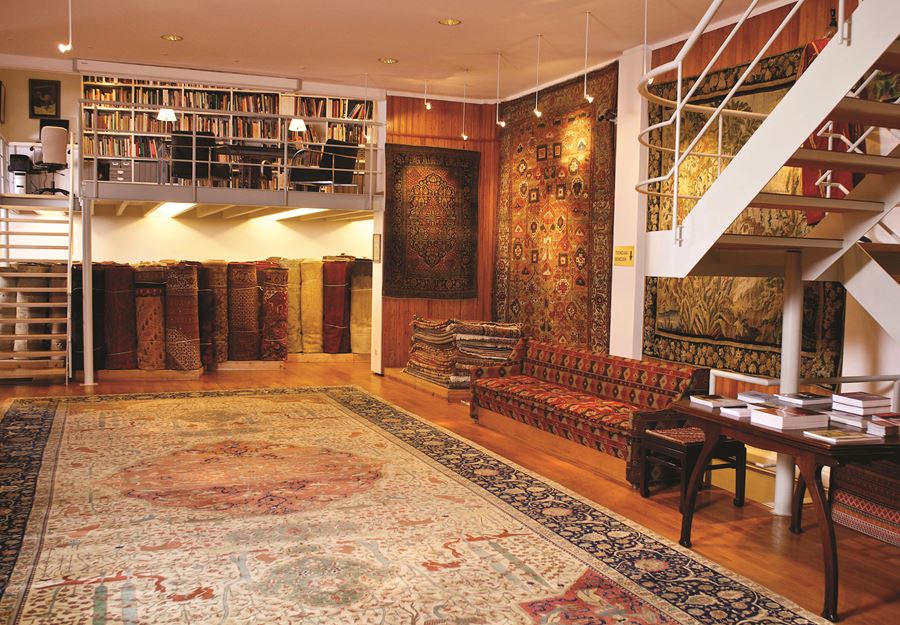 Discover the gallery
N. Vrouyr
Carpets and Textiles
More Works From This Gallery