Description & Technical information
Executed by J. & J. Kohn
Four similar examples exhibited at teh Kunstschau, 1908
Christian Witt-Doerring, Curator at the Neue galerie, NY, writes:

The armchair model no. 668 appeared simultaneously with the armchair model no. 670 in the 1906 catalogue of the bentwood firm of J. & J. Kohn as they were exhibited at the Kunstschau in Vienna in 1908 as part of the furnishings of Josef Hoffmann's country villa. The Kunstschau exhibition organised under the direction of Josef Hoffmann for the 60th anniversary of Emperor Francis Joseph's accession to the throne was the most comprehensive presentation of the artistic reform movement initiated by the Vienna Secession and which had spread throughout Austria-Hungary. Accordingly, it was conceived as an all-embracing Gesamtkunstwerk, a total work of art encompassing all artistic media. Hoffmann designed the grounds of around 6500 m2 with its temporary exhibition building. While model no. 670, the so-called "Sitzmaschine" – "Seat Machine" – was described in contemporary publications as designed by Josef Hoffmann, there is no such unequivocal documentation for model no. 668. Though the Kunstschau catalogue and contemporary articles name Hoffmann as designer of the country villa and its entire furnishings, all without exception products of the J. & J. Kohn company, we should exercise caution in conclusively ascribing this design to Hoffmann. Apart from the hall, the winter garden and the loggia – the furniture models of which were already part of the Kohn company range – the remaining rooms were fitted out with furniture especially designed for this exhibition and made by Kohn. The dining room (room 43) exhibited a pair of model no. 668 to the left and right of the window; it was the only room where the furniture is a blend of old and new models from the Kohn company range. Experience in handling contemporary sources has taught us to beware their frequent tendency to attribute a piece of furniture that is different from the rest and not part of a furniture ensemble to the designer named responsible for the interior decoration scheme shown in the photograph. The construction of no. 668 is utterly economical in concept. It consists simply of three bentwood frames forming the two side aprons and the backrest. The seat frame is fitted in between the two side elements. The chair's proportions are striking for the overlong backrest determining its appearance; they cannot be found in any other contemporaneous Kohn product. However, the individual form of the side elements and backrest turns up in the Sitzmaschine deployed in a similar way. The manner in which economy and prestige is combined here into a self-assured unit has rarely been brought off with such bravura. Since model no. 668 is not an adaptation of an already known Hoffmann design from the Kohn company range, but an original creative achievement which uses not only formal details but also structural elements of Hoffmann's Sitzmaschine design, an attribution to Josef Hoffmann seems very plausible.
Date: 1906
Period: 20th century
Origin: Vienna
Medium: Beechwood, Stained mahogany, Partly bent and laminated
Dimensions: 122.5 x 62 x 51 cm (48¹/₄ x 24³/₈ x 20¹/₈ inches)
Literature: Moderne Bauformen VII, 1908, p. 369 G. Renzi, Il Mobile Moderno, Gebrüder Thonet Vienna , Jacob & Josef Kohn, Silvana Editoriale, Cinisello Balsamo, 2008, pp. 154-155. Agnes Husslein and Alfred Weidinger (ed.); Gustav Klimt und die Kunstschau 1908; Prestel, Munich, Berlin, London, New York, 2008, pp. 408-423 Jirí Uhlír; Vom Wiener Stuhl zum Architektenmöbel. Jacob & Josef Kohn, Thonet und Mundus Bugholzmöbel vom Secessionismus bis zur Zwischenkriegsmoderne; Böhlau Verlag, Vienna, Cologne, Weimar, 2009, pp. 96-9

Categories: Furniture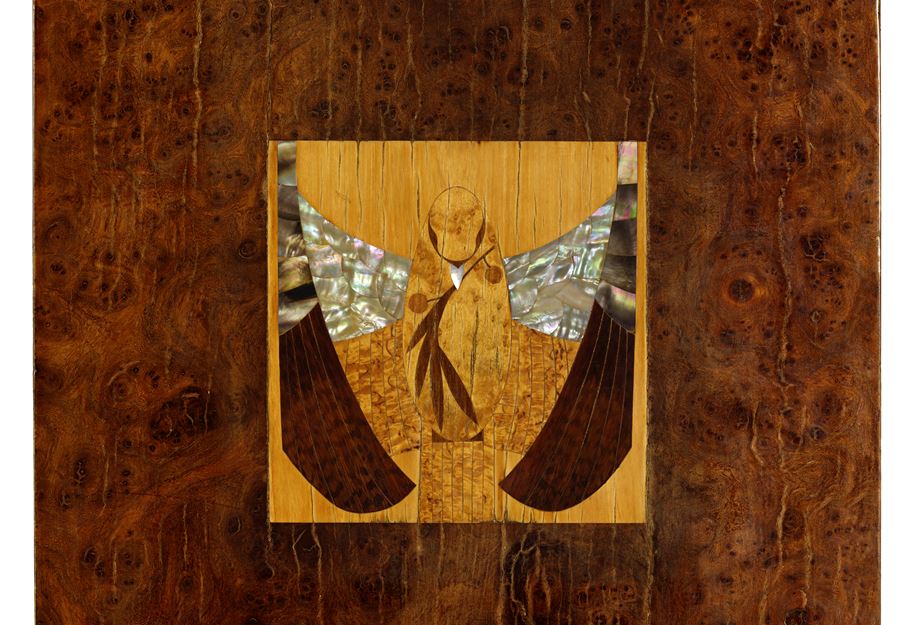 Discover the gallery
Yves Macaux
20th Century Decorative Art
More Works From This Gallery