Description & Technical information
For the Purkersdorf sanatorium
Executed by Kohn
Christian Witt-Doerring, curator at the Neue Galerie, NY, writes:

In 1904, the Wiener Werkstätte received its first commission for the
construction of a building and its entire interior design. It was
commissioned by Dr. Viktor Zuckerkandl, who saw an excellent investment
opportunity in building a sanatorium in Purkersdorf near Vienna. The
intermediary in the assignment to the Wiener Werkstätte was most likely
the sister-in-law of the architect's client, Berta Zuckerkandl. She was
a cultural journalist who kept one of the most avant-garde cultural
salons in Vienna and was a great advocate and supporter of the Secession
movement. In starting up this new enterprise, which specialised in
treating fashionable "nervous complaints", the latest architectural and
design agenda represented by Hoffmann and the Wiener Werkstätte must
surely have played an important part in terms of a clearly recognisable
corporate identity. They also seemed predestined in this assignment
through the priority demanded in questions of hygiene, whether
psychological or medicinal. Clear, bright rooms, not overfilled with
furniture, were their trademark, their furniture had smooth,
easy-to-clean surfaces without mouldings or fretwork.

The chair Hoffmann designed for the sanatorium dining room is striking
for its visual lightness and easy-care concept. This was made possible
by the use of bent wood technique and upholstering the seat with
cerecloth. The former guarantees the highest possible stability and
transparency with minimal use of material, while the upholstery fabric
is cheap and easy to wash over. Furthermore, the stuff-over method
adopted from the 1830s of pulling the upholstery fabric over the front
seat rail is more resistant to wear-and-tear than a fully upholstered
seat; yet simultaneously more comfortable, since softer than a wooden seat.
The design gives Hoffmann the scope to achieve a harmonious combination
of abstraction and decoration. Not only that the chair's decoration is
extremely economical to make - turned balls and pierced circles; despite
its simplicity and frugality, he manages to give the chair a
distinctive, personal aesthetic idiom. The balls screwed in between
front legs and front seat rail have over and above this structural
legitimacy in lending the chair stability. The chair, which was
specially developed for the Purkersdorf Sanatorium, was finally taken
into the sales programme of the executing bent wood company of J. & J.
Kohn as model no. 322 in the 1906 catalogue.

Date: 1904
Period: 20th century
Origin: Vienna
Medium: Bent beech wood, Red oilcloth covering
Dimensions: 68 x 98 x 53 cm (26³/₄ x 38⁵/₈ x 20⁷/₈ inches)
Categories: Furniture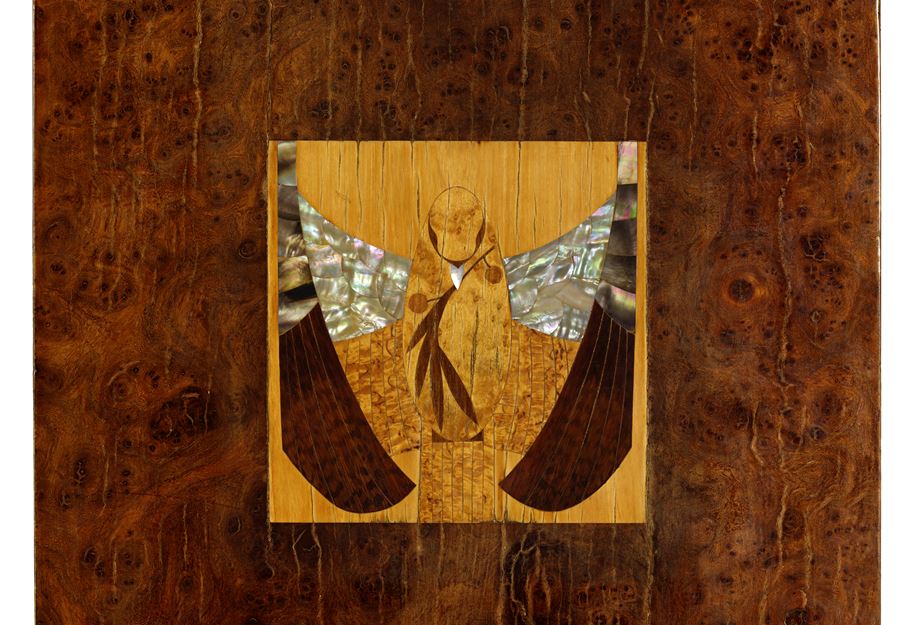 Discover the gallery
Yves Macaux
20th Century Decorative Art
More Works From This Gallery