Description & Technical information
Christian Witt-Doerring, curator at the Neue Galerie, NY, writes:

Before Josef Hoffmann had the opportunity since 1903 of having his designs executed in the Wiener Werkstätte's own workshops, he employed the two Viennese silversmith workshops of Würbel and Czokally and Alexander Sturm. Hoffmann's earliest designs in silver were made in their workshops. To the Viennese, their forms must have seemed as alien as if they had landed on earth from another planet. They cannot be compared with anything ever previously produced in Vienna. Averse to any kind of historical allusion, they were created out of the motivation of individual, artistic invention. Inspired by the creativity of an Archibald Knox and the Arts & Crafts philosophy of a Charles Robert Ashbee, they constitute the first manifestation of the new style, which would finally achieve its consummate culmination in the early works of the Wiener Werkstätte. Published for the first time in 1902 in Ver Sacrum, the monthly periodical of the Vienna Secession, they embody its credo of the unity of the arts. No longer merely utensils, they are at the same time sculpture and architecture.

Belonging to this group of early silver pieces by Josef Hoffmann is the mustard cruet from the original ownership of Johanna and Dr. Hans Salzer. She was the daughter of Paul Wittgenstein, who commissioned Hoffmann to furnish an apartment for the young couple in 1902. It can be seen on the sideboard on a contemporary photo of the dining room. The egg-shaped cruet hovers on four cigar-shaped legs attached to its outside. It thus seems like a flying object which could be launched into outer space at any moment. The contrast between the carefully hammered surface of the egg and the four smoothly polished legs, also the crowning cover of yellow-gleaming, semi-precious stone also assist in reinforcing this impression.




Date: 1902
Period: 20th century
Origin: Vienna
Medium: silver, Glass
Dimensions: 10 cm (3⁷/₈ inches)
Literature: Ref.: Das Interieur, vol. IV., Vienna 1903, p. 2
Ver Sacrum, vol. IV., Vienna 1902, p. 328f.
Dekorative Kunst, vol. XI., Munich 1903, p. 40

Categories: Decorative Arts & Design, Silver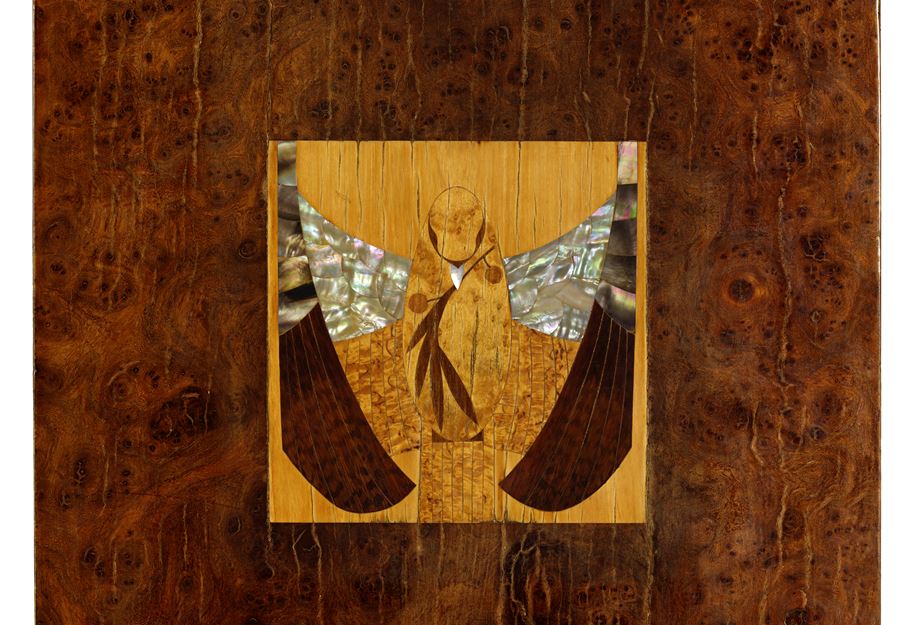 Discover the gallery
Yves Macaux
20th Century Decorative Art
More Works From This Gallery