Description & Technical information
Executed by Thonet
For the Postal Savings Bank
Christian Witt-Doerring, curator of the Neue Galerie, wrote:

We owe one of the most innovative chair designs of the Viennese fin-de-siècle to Koloman Moser. It was executed in the Wiener Werkstätte in 1904 for the apartment furnishings of his mother-in-law Editha Mautner von Markhof. Already in 1902 Josef Hoffmann had furnished a bedroom for Magda Mautner von Markhof, among the furnishings a suite consisting of a settee and two fauteuils. It corresponds to the classic English Chesterfield, where the wooden substructure necessary for the upholstery is covered in its entirety. For the beholder, the suite takes the stage as an enclosed cube. In contrast, Moser's chair shifts the structure onto the outside. Upholstery and substructure still form a unity, but visually a separation is already taking place here. Le Corbusier was to consummate this finally in 1928 in his "fauteuil grand comfort". In this regard, the Viennese designers of the fin-de-siècle blazed the trail for developments that are part of the standard vocabulary of the modern movement. However, they did not take the next step, which deconstructs the spatial shell – whether in architecture or in furniture – into its individual structural elements.

Here, Moser's genius creates a unique individual out of the chair, which speaks to us in a variety of unexpected details. The soft, rounded forms of its elongated/dished body- seat is in strong contrast to its angular contours and the squared timber of its exposed construction. Both combine however into a charged, yet harmonious whole. The back legs, placed unusually close together, are continued upwards in the backrest, creating a sense of stretched poise and virtual height. The U-shape formed by the back legs and the top crest rail of the backrest is construed so narrow that the chair seemingly loses in width and through the exposed frame construction gains in virtual mobility.

Date: 1904
Period: 20th century
Origin: Vienna
Medium: Bent beech wood, Perforated laminated wood stained brown, bentflat aluminium
Dimensions: 78 x 56 x 58 cm (30³/₄ x 22 x 22⁷/₈ inches)
Exhibitions: "Hofmobilendepot", Möbel Museum, Vienna
Categories: Furniture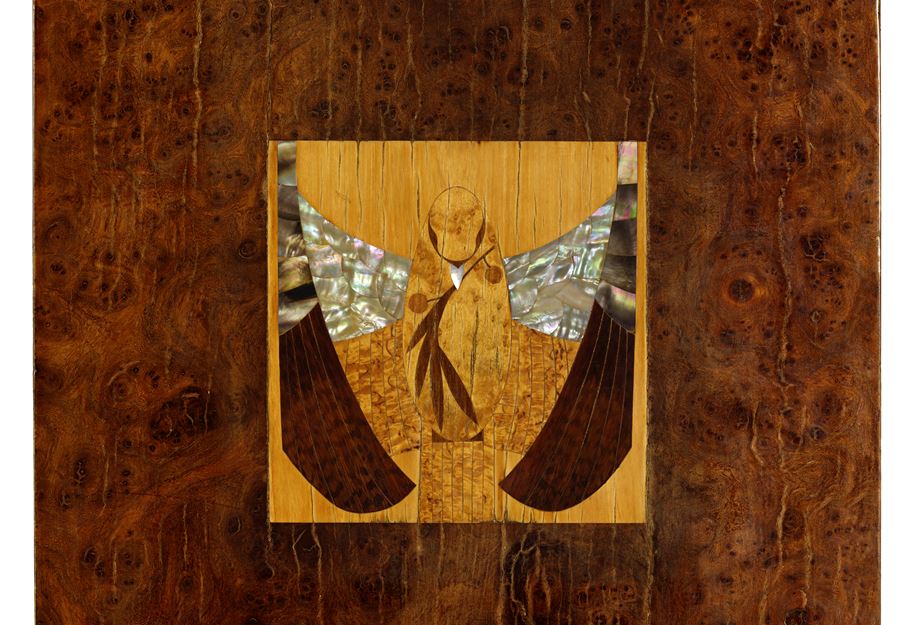 Discover the gallery
Yves Macaux
20th Century Decorative Art
More Works From This Gallery