Description & Technical information
The fluted domed lid with acanthus knop, the ovoid body mounted with reeded scroll handles and decorated in relief with a bucrania and laurel garland frieze above acanthus scrolls, candelabra and chimeræ, on a fluted round spreading foot raised on a square base.

This impressive vase is a bronze cast after a 4th-century AD Roman cinerary urn now in the Galleria dei Candelabri of the Museo Pio Clementino in the Vatican, founded by Pope Clement XIV in 1771 (below). It was discovered near the Mausoleum of Helena on the eastern outskirts of Rome in 1633 and entered the Vatican museum between 1775 and 1792. The antique urn differs from the bronze only in that it bears a Latin inscription on one side indicating its origin from the funeral stele of Aurelius Victor, which the bronze version replaces with acanthus scroll decoration repeated from the opposite side.

This vase can be attributed with a high degree of security to Bejamin Lewis Vulliamy (1780-1854), who was the principal bronze caster working on this monumental scale in England during the Regency period,. He was an important supplier of bronzes to the Prince of Wales at Carlton House. The texturing of the ground surface and the rich dark patina can be found on many of his major commissions, including the pair of Atlas Candelabra now in the Museum of Fine Arts, Boston.

In the 20th century this vase was in the collection of the British businessman Walter F. Becker, who moved to Italy in 1890 and founded the shipping company Pierce, Becker and Ilardi, which developed the largest commercial and passenger fleet in Italy before World War I. He settled in a 17th-century villa overlooking Turin and amassed an important art collection comprising Boulle furniture, sculpture by Giambologna and Jacopo della Quercia, and paintings ranging from Tintoretto and Poussin to Canaletto and Picasso. He was also a great host, and among the visitors to the Villa Becker was the English novelist D.H. Lawrence, who used Becker as the inspiration for the character of Sir William Franks in his 1922 novel Aaron's Rod.

Date: First Quarter 19th Century
Period: 1750-1850, 19th century
Origin: England
Medium: Bronze
Dimensions: 130 x 80 cm (51¹/₈ x 31¹/₂ inches)
Provenance: Walter Becker Collection, Villa Becker, Turin

Categories: Furniture, Works of Art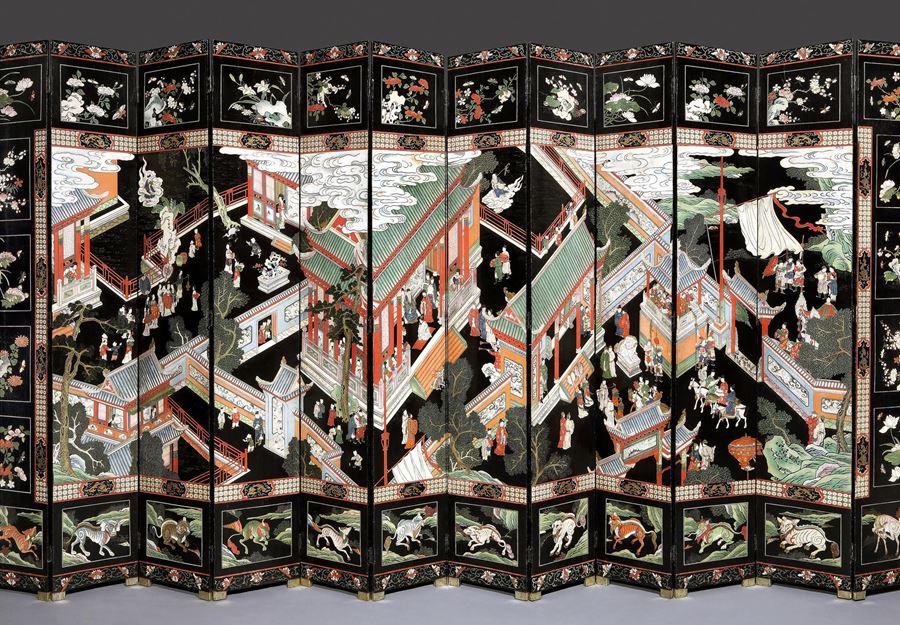 Discover the gallery
Pelham Paris & London
Furniture, Works of Art, Screens, Architectural Decorations and Early Musical Instruments
More Works From This Gallery