Description & Technical information
This standing figure of a monk, probably representing Saint Benedict, stands on a console, is sculpted in lindenwood. The saint holds a book (a reference to The Rule of St. Benedict credited to his authorship?), and the attribute in his right hand is missing. The lower part of the console appears to be added, and the polychrome has been almost completely removed. Formerly the figure was part of the sculpted framework of an altarpiece with movable wings. The soft treatment of the drapery points to a sculptor of the generation following the Master of Kefermarkt (f. 1470-1510) head of a workshop in Passau. According to Dr. Albrecht Miller, our standing monk bears the closest relationship with the work of the so-called Master Astl (Leonard Astl), whose masterpiece, the Hallstatter Marienaltar, dates from c. 1520 (see Ekkart Sauser, Der Hallstatter Marienaltar von Meister Astl, Hallstatt, 1956).
Last restored in 1985 and found almost completely preserved in its original form, the Hallstatter Marienaltar is the most complex and important late Gothic altar in Austria. Its framework contains 10 sculptures on two levels, the inner wings carry reliefs, and paintings adorn the outer wings. Leonard Astl, a student of the famous Michael Pacher, signed the Circumcision relief. The best comparisons for St. Benedict are the figures of the Bishops Wolfgang and Dionysus. They display not only the same drapery patterns, but a very similar facial type and modelling. The remarkable protusion of the lower half of the face is another striking feature connecting these works.

Date: 1520s
Period: 1400-1600, 16th Century
Origin: Austria
Medium: Lindenwood
Categories: Sculpture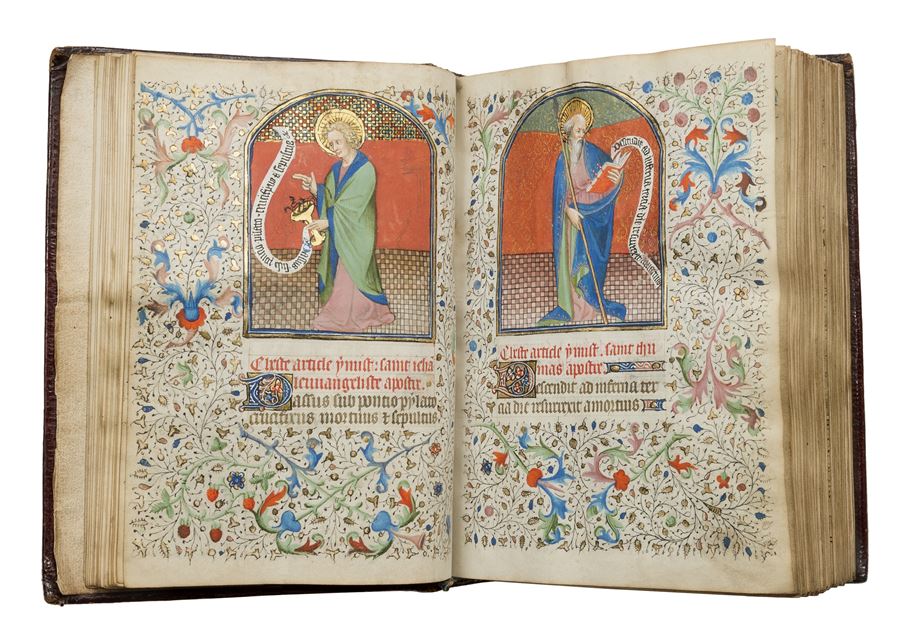 Discover the gallery
Les Enluminures
Medieval Works of Art including Illuminated Manuscripts, Miniatures, Books of Hours and Rings
More Works From This Gallery