Description & Technical information
In this work, the great chronicler of Russian culture, Jean-Baptiste Le Prince, has depicted a musician staring cheerfully out at the viewer. He is sitting on the edge of a bed, absentmindedly plucking his instrument, as the beginnings of a smile creep across his face. The armour he wears, and the bow which can be seen propped against the wall on the right hand side, suggests that he is be a soldier. As the figure relaxes, with his music and the flagon full of drink on the table beside him, a figure peers in from the background to see what is going on. There is a strong focus on the foreign and exotic nature of the figure, with his brightly coloured uniform and unusual musical instrument, a theme which recurs throughout Le Prince's work.

The main figure in Musician in a Russian Costume Seated by a Bed is one which Le Prince depicted on more than one occasion. For example in the print Le Corps de Garde, which was executed after a Le Prince painting of 1773, the same figure can be seen in the foreground. Although in the print he is surrounded by other soldiers, the musician is still the figure that attracts the viewer's immediate attention, as he has the same engaging gaze and persona that is evident in the present work. The themes of music and revelry are common in Le Prince's work, whether they be slightly debauched scenes, such as Le Corps de Garde, or the more pastoral, peasant scenes for which he was also well known.

In terms of concise composition, Musician in a Russian Costume Seated by a Bed is also typical of Le Prince's work in oils. When using this medium he commonly produced a more focused depiction of one or two figures. The motif of a solitary musician in an interior was a particularly favoured subject, with paintings such as Les Plaisirs de la Solitude (Private Collection) clearly comparable to the present work.

Having studied under the leading French painter of the age, François Boucher (1703-1770), Le Prince arrived in St. Petersburg in 1757. He soon achieved great success in that city, receiving multiple commissions from both Empress Elizabeth (1709-1762) and her successor, Peter III (1728-1762). He travelled extensively throughout Russia, recording extensively its people, customs, costume and traditions. It was these sketches which he was to draw upon on his return to France, in addition to the miniature models of Russian buildings, wagons, sleighs, tools and clothing, which he had made to use as guides.¹ There was a general taste amongst French collectors for exotic subjects, and Le Prince's russeries were extremely popular. He demonstrated an almost ethnographic concern in his prolific rendering of Russian life, demonstrated by the present work. He also achieved enduring fame because of his significant contribution to printmaking, being the first artist to master the technique of aquatint.


1 de Bachaumont, L. P., Mémoires Secrets pour Servir à l'histoire de la République des Lettres en France, depuis MDCCLXII jusqu'à nos Jours, (18 vols London, John Adamson, 1784), vol. 18, p.130.
Date: 1775
Period: 1750-1850
Origin: France
Medium: Oil on panel
Signature: Signed and dated 'Leprince/ 1775' (lower left)

Dimensions: 22.6 x 17.7 cm (8⁷/₈ x 7 inches)
Categories: Paintings, Drawings & Prints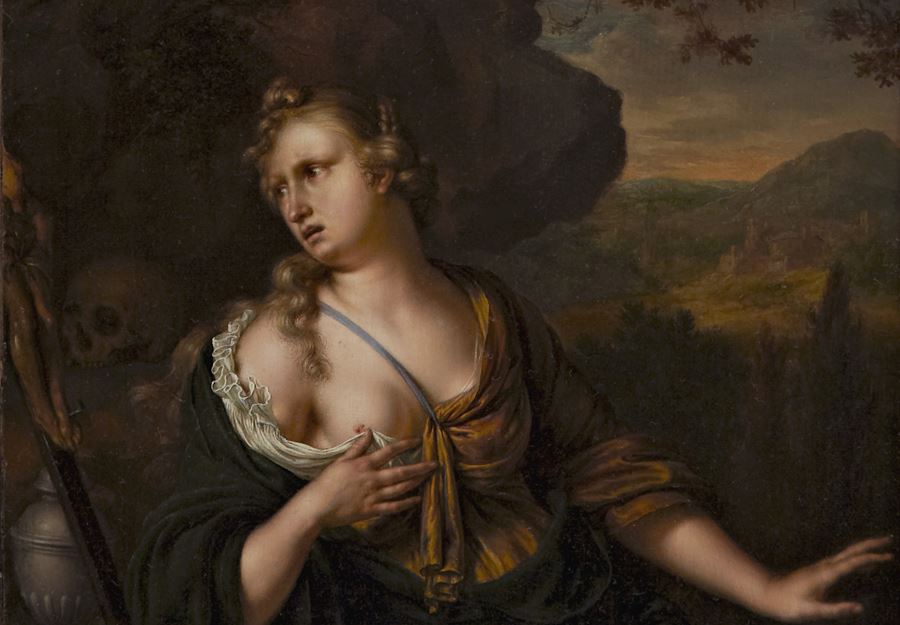 Discover the gallery
Sphinx Fine Art
Old Master & Russian Paintings
More Works From This Gallery