Description & Technical information
The present watercolour depicts the left-hand section of Natalia Sergeevna Goncharova's backdrop for the final scene of The Firebird. One of the core ballets in the repertoire of the Ballets Russes, The Firebird is based on the Russian folktale of a magical glowing bird, Zhar-Ptitza, and a prince, Ivan Tsarevitch who captures it and whom it protects.

The Firebird should have been part of the very first ballet season which Sergei Diaghilev's (1872-1929) brought to Paris in 1909. However, delays to the preparation of the score, first entrusted to Anatoly Liadov (1855-1914) and then to Igor Stravinsky (1882-1971), prevented its inclusion that year, and caused it to have a slightly mixed scenography at its 1910 premiere.

Since The Firebird had already been announced for 1909, something of that name had to be performed, so Leon Bakst (1866-1924) created costumes for the Firebird and the Prince, which were used to perform the bluebird pas de deux from Marius Petipa's (1818-1919) Sleeping Beauty. The following year, together with an outfit for the Princess, they were integrated with sets and costumes designed by Aleksandr Golovin (1863-1930). After some of these were damaged in storage in 1922, Diaghilev opted for an entirely new scenography, rather than recreating Golovin's set from the original drawings. He commissioned Goncharova to redesign the production, which premiered in 1926.

The tableau for the final scene, from which the present watercolour is taken, is one of the most famous in the ballet. The final grand entrance of the vast cast dressed in glorious costumes for the wedding of Ivan Tsarevitch and his Princess, coupled with Stravinsky's famous and rousing score, and Goncharova's spectacular backdrop, provided an impressive setting on which the curtains could fall.

Goncharova's designs for The Firebird have many parallels in her first scenographic works. In comparison to a scene taken from Le Coq d'Or,,² on the recommendation of Alexandre Benois (1870-1960). As in the present watercolour, Goncharova's design for Le Coq d'Or drew heavily on images of Old Russia; with a nod to the traditional, through her stylistic references to Russian icon painting and lubok prints, Goncharova nevertheless managed to transport both set designs into the twentieth century by utilising abstract patterns and a new kind of decorative flatness. Despite the twelve years that elapsed between the two productions, the similarities are notable in their use of bold outlines and colour, and a layering of strong architectural features, which create a pure and direct link between the energy of her work and the physicality of the ballet.

Goncharova worked as a stage designer from 1913 until the end of her career, and was considered to be one of the foremost scenographers of the twentieth century. Later collaborations included stage designs for productions at the Paris Opéra, for Nikita Balieff's Chauve-Souris theatre, the Doris Niles Company, Bronislava Nijinska's (1890-1972) companies, tours by Olga Spessivtseva (1895-1991), and Boris Kniasseff's (1900-1975) companies in France and Argentina. However, it is the brightly coloured settings and costumes produced for Diaghilev for which Goncharova is most praised.

Goncharova was born in Negaevo, in Tula Province on 16th June 1881. Daughter of the architect Sergei Goncharov and Ekaterina Il'ichna Beliaeva, she was a descendant of Natalia Pushkina (1812-1863), the wife of the author Alexander Sergeevich Pushkin (1799-1837), and grew up in her grandmother's house in Tula Province. She attended the Fourth Gymnasium for Girls in Moscow and entered the Moscow School of Painting, Sculpture and Architecture as a sculpture student in 1898. It was whilst studying at the school that she met fellow student Mikhail Larionov (1881-1964) in 1900, who persuaded her to leave sculpture for painting. Larionov was to become her lifelong partner and artistic collaborator. Goncharova was initially absorbed by Impressionism and Symbolism, being inspired by their attention to both light and colour. However, her participation in the Golden Fleece exhibition of 1908 introduced her to the bold styles and colours employed by Paul Gauguin (1848-1903), Paul Cezanne (1839-1906), Henri Matisse (1869-1954) and Henri de Toulouse-Lautrec (1864-1901); collectively their art was to have a profound influence on her development, as can be noted in a series which she produced on Russian peasants from 1908-1911. The hammer price of £4.4 million for Picking Apples in 2007, made Goncharova the most expensive female artist sold at auction, this record was broken a year later when her still-life, The Flowers, fetched £4.9 million. The record was broken again in February 2010 when L'Espagnole sold for £6.4 million.

In 1910, Goncharova became one of the founding members of the Jack of Diamonds group but left to establish the Donkey's Tail with Larionov. The group sought to break from the influence of European art and create an independent Russian school of modern art. Their inaugural exhibition in 1912, included more than fifty works by Goncharova, executed in a number of different styles.

In 1913, Goncharova began her most productive period, painting dozens of canvases. In her neo-primitive works she continued to explore the styles of Eastern and traditional art forms, but also experimented with Cubo-futurism, and Rayonism, a new, abstract style created by Larionov that was inspired by the way in which light rays reflected off objects. In particular, two works from this period, Cats (1911-12) and Green and Yellow Forest (1912), demonstrate Goncharova's confidence and ability to apply the Rayonist style to her work, whilst developing her own artistic mark, independent of Larionov's.

Goncharova's fame reached an all time high when she exhibited at a one-woman show in Moscow, attracting international attention. Eastern influences were still key, with Goncharova commenting in the exhibition catalogue that: 'For me the East means the creation of new forms, an extending and deepening of the problems of colour. This will help me to express contemporaneity - its living beauty - better and more vividly'.

In 1913, Goncharova signed a contract with Diaghilev to work on the Ballets Russes' 1914 production of Le Coq d'Or, and her designs were greatly praised. Together with Larionov, she returned to Moscow at the outbreak of the war but they returned to Europe in June 1915, again at Diaghilev's request. The couple spent most of World War I in Switzerland, Spain and Italy, almost constantly in the close company of Diaghilev and settled permanently in Paris in 1919 spending the rest of their lives in la Ville Lumiére.

We are grateful to Anna Winestein, of St. Catherine's College, Oxford, and Associate Director of the Ballets Russes 2009 festival, for her assistance with preparing this note.



¹ An exhibition on Diaghilev's Ballets Russes is scheduled for September 2010 at the Victoria & Albert Museum, London.
² Goncharova later modified her work for the revival of Le Coq d'Or by the Ballets Russes de Monte Carlo, a successor company led by the Russian ballet impresario Colonel Wassily de Basil (1880-1951).

Period: 20th century
Origin: Russia, France
Medium: Watercolour, Pencil on paper, Gouache, Gold paint
Signature: Signed and inscribed 'Oiseau de Feu/ décors II tableau/ N. Goncharova' (lower right).

Dimensions: 69 x 29.5 cm (27¹/₈ x 11⁵/₈ inches)
Provenance: A gift from the artist to Vladimir Bashkirov;
gifted from the above to Ivo Forde;
Private collection, England.
Literature: Exhibition catalogue, Danser vers la Gloire: l'Age d'or des ballets russes, 2008, p.30, no.63 (illustrated).

Parton. A, Goncharova: The Art and Design of Natalia Goncharova (London, 2010), p. 464-5, Plate 607.
Exhibitions: Paris, Sotheby's Galerie Charpentier, Danser vers la Gloire: l'Age d'or des ballets russes, 17th-23rd September 2008, no.63.
Categories: Paintings, Drawings & Prints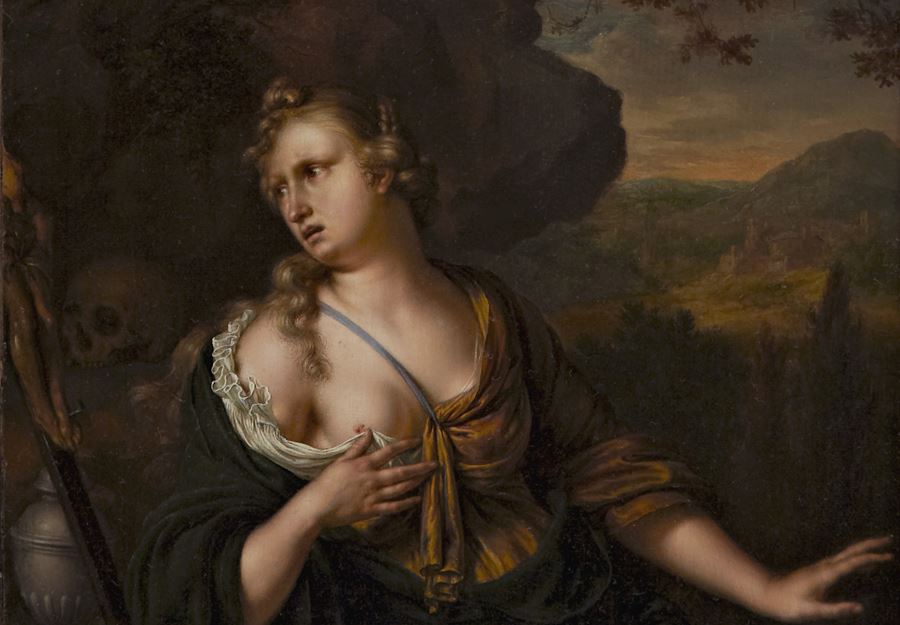 Discover the gallery
Sphinx Fine Art
Old Master & Russian Paintings
More Works From This Gallery