Description & Technical information
In the Middle Ages rings with devotional scenes and favorite saints were worn not only as a sign of faith, they also often had a more personal significance for the wearer. Saints were venerated as patrons of a shared name, or a profession, for example a patron saint which represented a particular guild. In the late fourteenth century the image of Saint Christopher protected against sudden death, but he was also known as the patron saint of travelers.
The flat, yet rounded hoop widens towards the shoulder to form a buckle shape on either side. The oblong bezel is engraved with the scene of St. Christopher bearing the Christ Child. Traces of blue enamel are evidence of age and wear. The ring is in good condition.
Date: 1450-70
Period: 1400-1600, 15th century
Origin: England
Medium: gold, Blue Enamel
Categories: Jewellery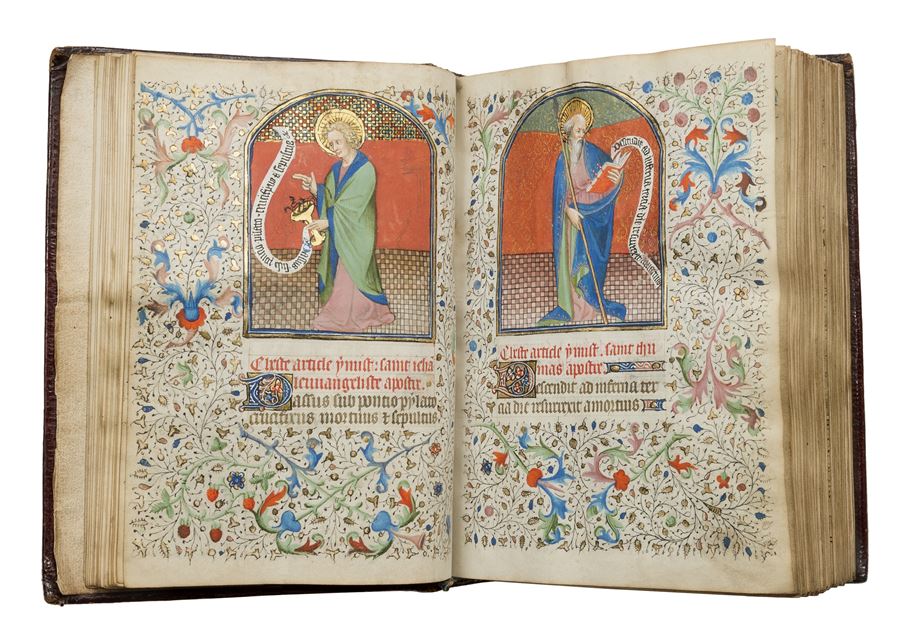 Discover the gallery
Les Enluminures
Medieval Works of Art including Illuminated Manuscripts, Miniatures, Books of Hours and Rings
More Works From This Gallery