Description & Technical information
After his arrival in Paris in 1846, Jean-François Millet produced a series of paintings and drawings in which female nudes are prominent. Perhaps inspired by the work of Watteau, Fragonard and Boucher, he painted around twenty-five small-scale paintings of female nudes in bucolic settings, typified by such works as A Woman Reclining in a Landscape of c.1846-1847, in the Museum of Fine Arts in Boston. These paintings, sometimes mildly erotic in nature, seem to have been painted with a view to having more immediate commercial appeal than the larger works he was painting for the Salons. At the same time, Millet made around fifty drawings that can be related to this same trend, although they remain a very small part of his oeuvre as a draughtsman as a whole. By the end of the decade, Millet had turned his attention to peasant subjects, and such depictions of female nudes largely disappeared from his oeuvre for the remainder of his career.

This fine drawing may be grouped with a relatively small number of early chalk drawings of female nudes, datable to the second half of the 1840s. As Alexandra Murphy has noted, 'For an artist seeking to establish himself in the art circles of Paris, the nude was a perfect vehicle. It bespeaks both tradition and immediacy. If we see the exploration of timelessness as one of the many recurring themes in Millet's oeuvre, then Millet's female nude drawings, almost always without literary references or anecdotal accoutrements, fit this mold as easily as his scenes of peasants in Barbizon.' Among stylistically comparable drawings of single female nudes of this date are several examples in the Louvre, including a study of a bather on blue-grey paper and another of a woman putting on her chemise, as well as a Reclining Nude in a private collection. The bucolic setting of this drawing, and the presence of a figure playing music in the background, give the composition an air of a scene from mythology or classical literature, although Millet allows no references to a specific theme.

Only a handful of complete figural compositions of this type are known from Millet's drawn oeuvre of the late 1840s, including a signed black chalk drawing of Lot and his Daughters, which was on the art market in New York in 1999, in which a similar reclining female nude is found, as well as an oval drawing of Lovers in the Art Institute of Chicago and a study of an Idyll (also known as Confidences) in the Louvre.

Date: Second half of the 1840s
Period: 1750-1850, 19th century
Origin: France
Medium: Black conté crayon
Dimensions: 20.3 x 26.2 cm (8 x 10³/₈ inches)
Provenance: The studio of the artist, with the studio stamp (Lugt 1460; Herbert 1875A) at the lower left of the sheet
Private collection, Europe.

Categories: Paintings, Drawings & Prints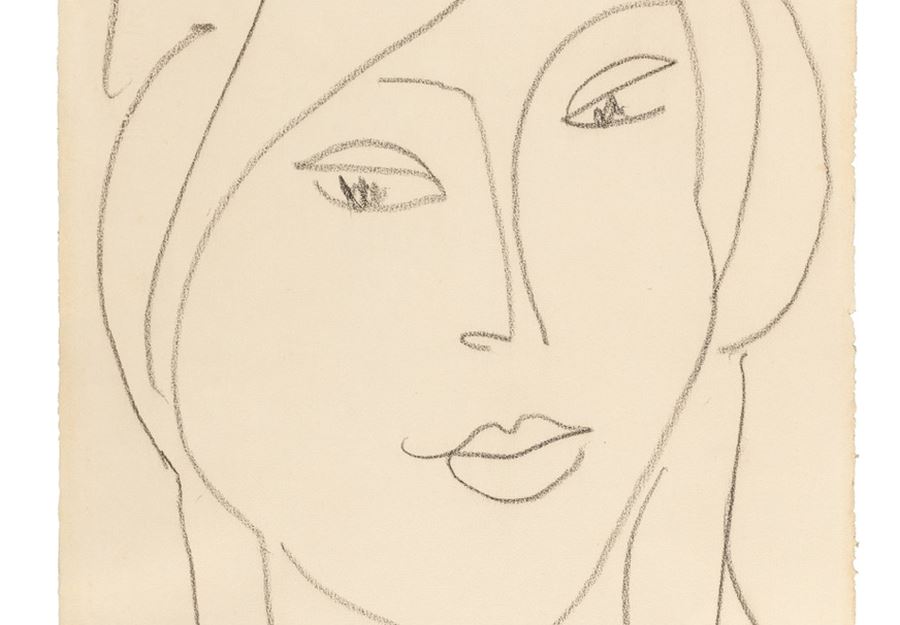 Discover the gallery
Stephen Ongpin Fine Art
Old Master, 19th Century and Modern Drawings, Watercolours and Oil Sketches
More Works From This Gallery