Description & Technical information
The present sheet was drawn during Victor Hugo's fifteen-year period of exile in Guernsey, when he came to be fascinated by the majestic vistas of sea and sky that he saw around him. As he wrote in 1859, in a letter to a friend, 'I need these periods of rest sometimes in my solitude, in face of the ocean, amid this sombre scenery which has a supreme attraction for me and which draws me toward the dazzling apparitions of the infinite.' The rugged coastline and rock formations of Guernsey provided Hugo with a variety of dramatic motifs for his drawings. He would spend a considerable amount of time wandering over the island, at all times of the day and night, and took a large number of photographs of the scenery, with the intention of publishing a book of them in collaboration with his son Charles.

Hugo's favourite subject was always the sea. As Pierre Georgel has noted of the drawings made during his stay in the Channel Islands, 'his visual world became enriched almost to the point of obsession with the spectacle of the sea. But this grandiose, monotonous horizon never changed. As a result, the graphic work moved further and further away from the real in an attempt to catch the kaleidoscope of sea, rock and cloud, or to reflect the ebb and flow of an imaginary world in which shapes could form and dissolve in an instant.' Even after his return to Paris in 1870, Hugo continued to visit Guernsey, and to produce drawings inspired by its bold and dramatic landscape.

The first owner of this drawing was the playwright and novelist Paul Meurice (1818-1905), a lifelong friend of Victor Hugo. During the period of Hugo's exile, Meurice looked after his financial and literary interests, and upon the writer's death was named one of the executors of his estate. Meurice owned a large group of some of the most significant drawings by Hugo, and was responsible for organizing the first exhibition of them, in Paris in 1888. In 1902, he established the Maison de Victor Hugo in Paris, which, together with the Bibliothèque Nationale, today holds the largest collection of drawings by Hugo.


Period: 1850-1900, 19th century
Origin: France
Medium: Pen, Brush, Brown ink, Brown wash, White gouache
Dimensions: 5.6 x 24.7 cm (2¹/₄ x 9³/₄ inches)
Provenance: Paul Meurice, Paris
By descent to his adopted daughter, Mme. Marie Ozenne Meurice
Henri Guillemin, Paris and Neuchätel
Anonymous sale, Paris, Hôtel Drouot, 13 June 2001, lot 150
Jan Krugier and Marie-Anne Poniatowski, Geneva.


Literature: Jean Massin, ed., Victor Hugo: oeuvres complètes, Paris, 1967, Vol.I, no.876; Raphael Rosenberg and Max Hollein, ed., Turner Hugo Moreau: Entdeckung der Abstraktion, exhibition catalogue, Frankfurt, 2007-2008, no.100, illustrated p.174; Florian Rodari, ed., Victor Hugo: Dessins visionnaires, exhibition catalogue, Lausanne, 2008, no.26, illustrated p.41 (where dated c.1856); Felix Krämer, ed., Dark Romanticism: From Goya to Max Ernst, exhibition catalogue, Frankfurt, 2012-2013, no.62, illustrated p.121; Gerhard Kehlenbeck, Victor Hugo: Visions of a Poet-Draughtsman, Hamburg, 2015, unpaginated, no.4.


Exhibitions: Frankfurt, Schirn Kunsthalle, Turner Hugo Moreau: Entdeckung der Abstraktion, 2007-2008, no.100; Lausanne, Fondation de l'Hermitage, Victor Hugo: Dessins visionnaires, 2008, no.26; Frankfurt, Städel Museum, Dark Romanticism: From Goya to Max Ernst, 2012-2013, no.62; Paris, Musée d'Orsay, L'ange du bizarre: Le romantisme noir de Goya à Max Ernst, 2013, no.45.


Categories: Paintings, Drawings & Prints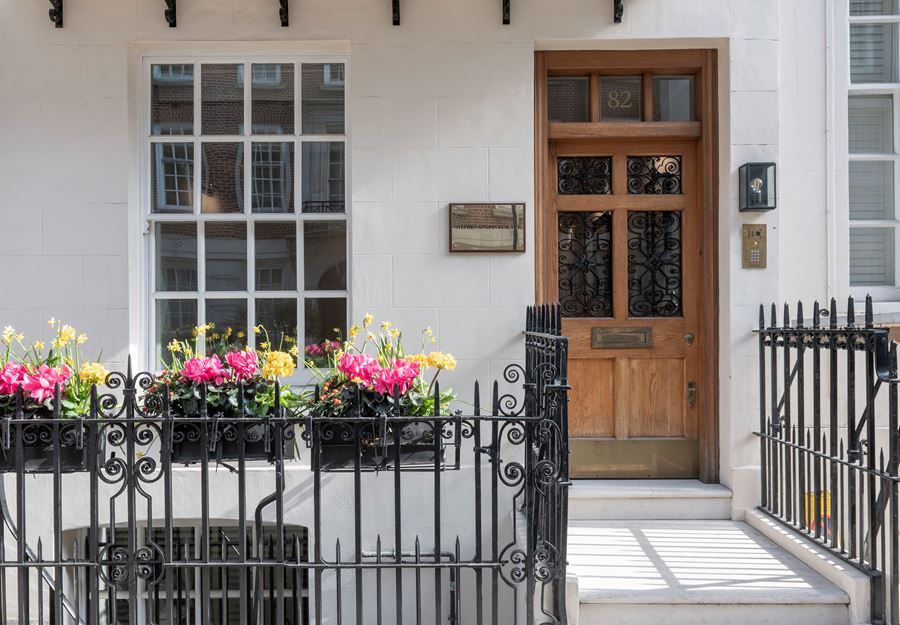 Discover the gallery
Stephen Ongpin Fine Art
Old Master, 19th Century and Modern Drawings, Watercolours and Oil Sketches
More Works From This Gallery