Description & Technical information
Ming Dynasty (1368-1644)

This rare and unusual blue-and-white porcelain pen box of slender oval form is painted with scrolling lotus motifs in underglaze blue. The sides of the box are fairly straight with rounded corners. The interior is divided into four compartments; the largest compartment is of mihrab form. One compartment contains a semi-circular metal inset. The other two compartments hold small metal containers. The gilt bronze mounts were likely added in the 18th century and are possibly German (see Kerr and Mengoni, pp.90-91, nos.123 and 125 for similar mounts). The cover of the pen box is missing and the base of the box is unglazed.
The shape of this pen box is based on earlier metal prototypes from the Middle East. The semi-circular metal compartment would have been used as the water pot (for mixing the ink and water). The small container with a covered lid would have functioned as an inkwell, and the other with a pierced lid may have been used to hold sand. This pen box would have been used as part of a scholar's or calligrapher's set. There is a similar pen box, Hongzhi period, circa 1500, further decorated with Ottoman gold and jewelled insets and fittings in The Topkapi Saray Museum, Istanbul, illustrated in R. Krahl & Erbahar, p. 546, fig. 666 and also in John Carswell, p. 134, fig. 149a,b. The Topkapi Saray Museum's pen box measures only one centimetre longer, 27.5cm, than our pen box and shares a similar style of painting seen in the underglaze blue scrolling lotus decoration on the sides of the box. Another Chinese blue-and-white pen box of similar design and dating to circa 1500, is in The David Collection, Copenhagen, Accession Number 7/1991 (28cm long).

Date: Late 15th century
Period: 1400-1600, 15th century
Origin: China
Medium: porcelain
Dimensions: 26.5 cm (10³/₈ inches)
Literature: Carswell, J. Blue & White: Chinese Porcelain Around the World, British Museum Press, London, 2000.
Kerr, R. and Mengoni, L. Chinese Export Ceramics, Victoria and Albert Museum, London, 2011.
Krahl R. and Erbahar. Chinese Ceramics in The Topkapi Saray Museum, Istanbul: A Complete Catalogue, II, Yuan and Ming Dynasty Porcelains, Sotheby's Publications, London, 1986.

Categories: Oriental and Asian Art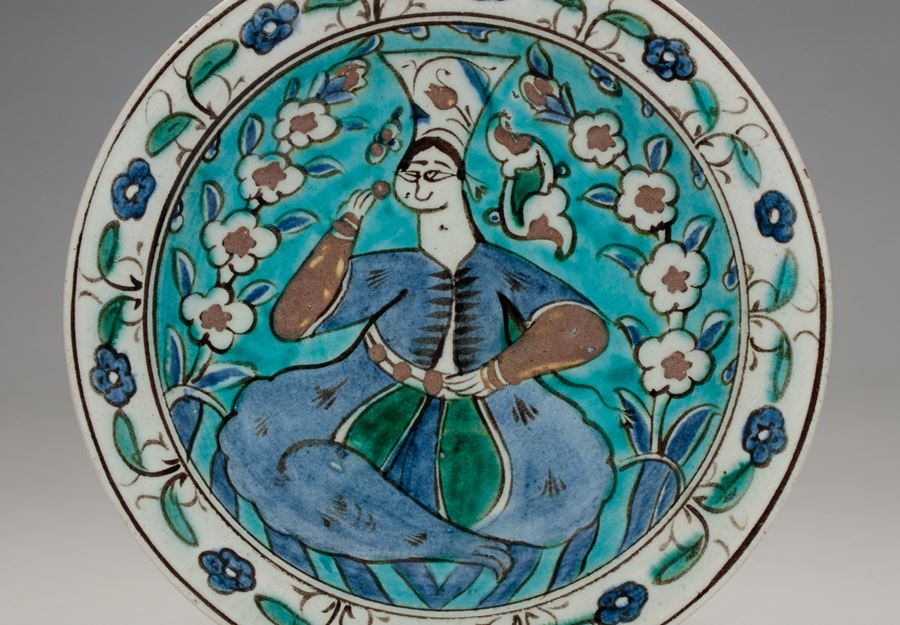 Discover the gallery
Amir Mohtashemi Ltd.
Indian,Islamic and Cross-Cultural Works of Art
More Works From This Gallery