Description & Technical information
Two figures, dressed in caftans and wearing turbans, occupy the foreground of this delicate, sepia tone watercolour scene. They are pictured on a river bed. One man sits on the ground and gazes up at the other man who appears to be holding an axe-shaped weapon. An ancient castle complex stands behind them and is surrounded by a defensive wall. A bridge on the left leads to the complex, which is built on bedrock. Texier's delicate shading outlines the reflection of the riverbed plants and small trees on the water and provides the illusion of its gentle currents. Texier's travels took him from Tabriz in northern Iran, south through Soltanieh, Hamedan and Kangavar, further south to Isfahan and finally to the province of Fars near Shiraz. Texier visited the 6th century BCE Tomb of Cyrus, approximately 1km south west of the palaces of Pasargadae, and a few lesser known architectural monuments before he reached the famed Achaemenid (c. 550-330 BCE) ruins of Persepolis. This watercolour depicts the town that Texier mislabeled as Yezdi-Kaust, known today as Izadkhast, and located between Isfahan and Shiraz. The Complex of Izadkhast is today a UNESCO world heritage site and contains the Castle of Izadkhast, depicted in the painting, along with a Safavid period caravanserai and bridge. We can infer from his travel documents that Texier visited this area before he reached Persepolis. In Texier's 1842 book, L'Arménie, la Perse et la Mésopotamie, an engraver, known as Lemaitre, provided the illustrations that were based on Texier's watercolours. Lemaitre's illustration to Texier's book, entitled, Yezdi Kaust, vue de la ville, is very similar to our painting (Texier, pl. 88). One difference, however, is that Lemaitre recorded the scene from further away, thus broadening the horizon of the image. The two men in the foreground are also both standing. Despite these nuances this image suggests that Lemaitre used the watercolour as a prototype for his illustrations.


Date: 19th century
Period: 19th century, 1750-1850, 1850-1900
Origin: Iran
Medium: Watercolour on paper
Dimensions: 18 x 27 cm (7¹/₈ x 10⁵/₈ inches)
Provenance: Private European Collection

Literature: Texier, C. L'Arménie, la Perse et la Mésopotamie, Paris, 1842, Vol 1-2.

Categories: Oriental and Asian Art, Paintings, Drawings & Prints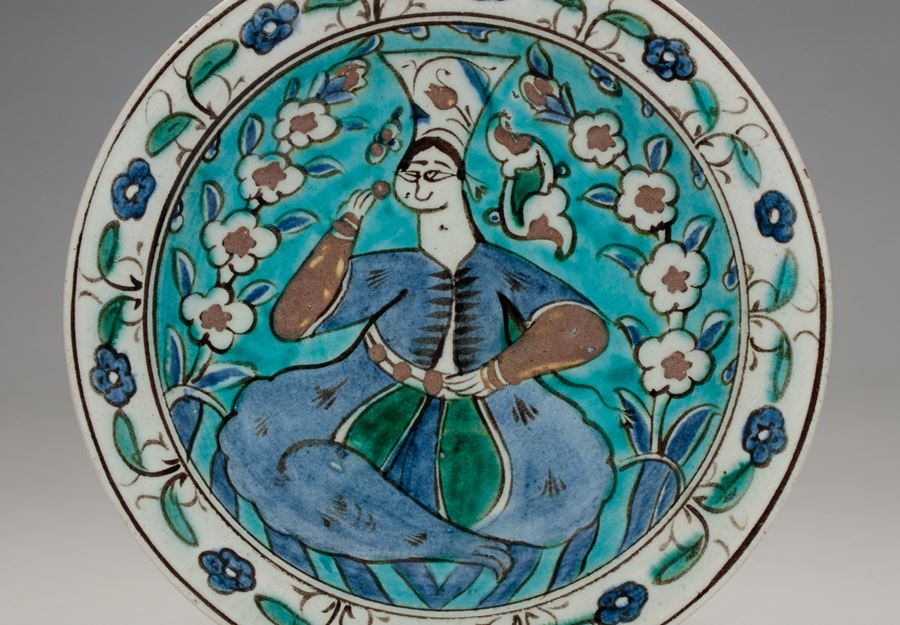 Discover the gallery
Amir Mohtashemi Ltd.
Indian,Islamic and Cross-Cultural Works of Art
More Works From This Gallery