Description & Technical information
This luminescent jade dagger hilt, in a light greenish-white colour, is of pistol grip form with a lobed pommel. It was made in the Mughal Empire during the late 17th or early 18th century. The hilt is carved with flowers and foliage on each face. The nephrite jade would have enhanced the appearance of the dagger which was originally attached to it; moreover, it would have also helped to counterbalance the steel blade.
Nephrite jade, which originates in the area of Khotan, ranges in colours, from an almost black shade of green to pale white. Mughal rulers inherited a taste for this precious material from their Timurid ancestors. Hence, their love of natural forms in art challenged 17th century craftsmen to shape jade and other hardstones into softly curving profiles that were inspired by closely observed flowers, plants, and animals.[1]
There are comparative examples of this jade hilt at The Victoria & Albert Museum, London, including Museum Numbers: 636-1874 and 758-1903.
References
[1] Navina Najat Haidar and Courtney Ann Stewart. 2014. Treasures from India: Jewels from the Al-Thani Collection. New Haven: Yale University Press. p.25.

Date: 17/18th century
Period: 1600-1750, 1750-1850, 18th century, 17th century
Origin: India
Medium: Carved Jade
Dimensions: 13 cm (5¹/₈ inches)
Categories: Arms & armour, Oriental and Asian Art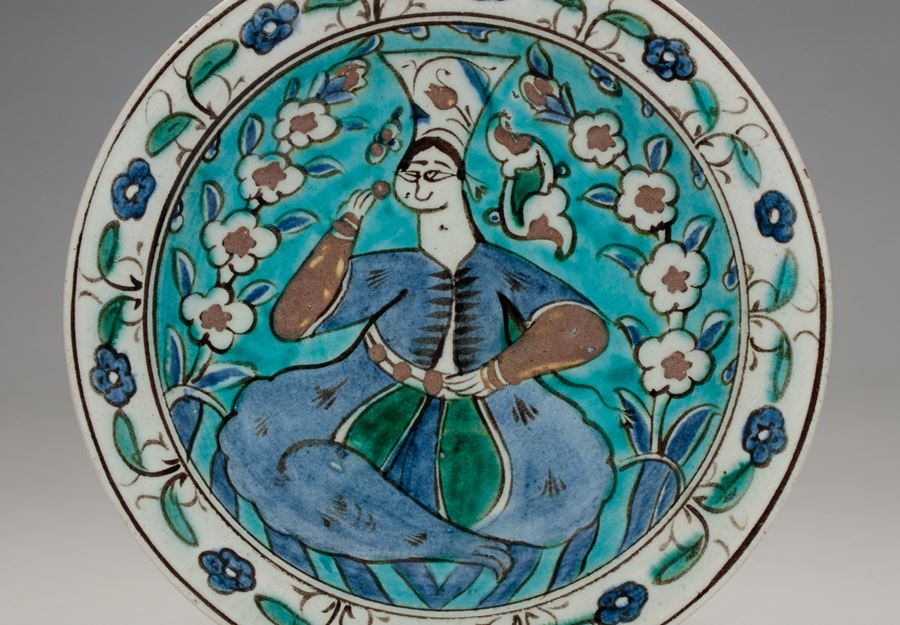 Discover the gallery
Amir Mohtashemi Ltd.
Indian,Islamic and Cross-Cultural Works of Art
More Works From This Gallery