Description & Technical information
The cabinet, sitting on a later 19th century base, with barley twist legs. The cabinet is made of tortoiseshell and ivory with pierced silver escutcheons and hinges and two doors opening to reveal an arrangement of five-fitted square drawers on the top, three larger drawers on both sides of the central opening which has an oblong drawer above and below. The central door is decorated with a carved ivory arched doorway on two pillars; set within the arched opening is a silver escutcheon with a design of a double-headed eagle. The drawers are framed with ivory mouldings and each pull has an ornate silver escutcheon around it.
The outside of the cabinet has six-silver hinges and in the centre a large design of an intricate silver escutcheon with a fierce double-headed eagle. Each of the eagle's head has a sharp beak and a short mane; the body is covered with short plumage. The creature shares a wedge-shaped tail and wings that curve sharply at the ends. The double-headed eagle is set against dense scrolls of flowers. The outer edge of the escutcheon has a design of stylised floral scrolls. The decoration on the silver hinges is of dense floral design. Stylistically, the decoration on both the escutcheon and the hinges seemingly derives from the Sinhalese applied arts and architecture. The motif of the double-headed eagle is known from Sinhalese wood and metalwork. However, on this cabinet the decoration of the escutcheons and the hinges has fused into a distinct European form. For an analysis of Ceylonese decorative motifs, see Ananda K. Coomaraswamy, Mediaeval Sinhalese Art, Pantheon Books, New York, 1956, e.g. plate XXIII. A similar silver-mounted tortoiseshell cabinet is in the Peabody Essex Museum, Salem, museum no. 1996 AE85318, and was exhibited in Dutch New York between East and West; The World of Margrieta van Varick, Bard Graduate Center, New York, 2009-2010, no. 24, p. 165-166 in catalogue.
Date: 17th century
Period: 1600-1750, 17th century
Origin: Sri Lanka
Medium: Tortoiseshell, Ivory
Dimensions: 54 x 65 x 47 cm (21¹/₄ x 25⁵/₈ x 18¹/₂ inches)
Provenance: Private US Collection

Categories: Furniture, Oriental and Asian Art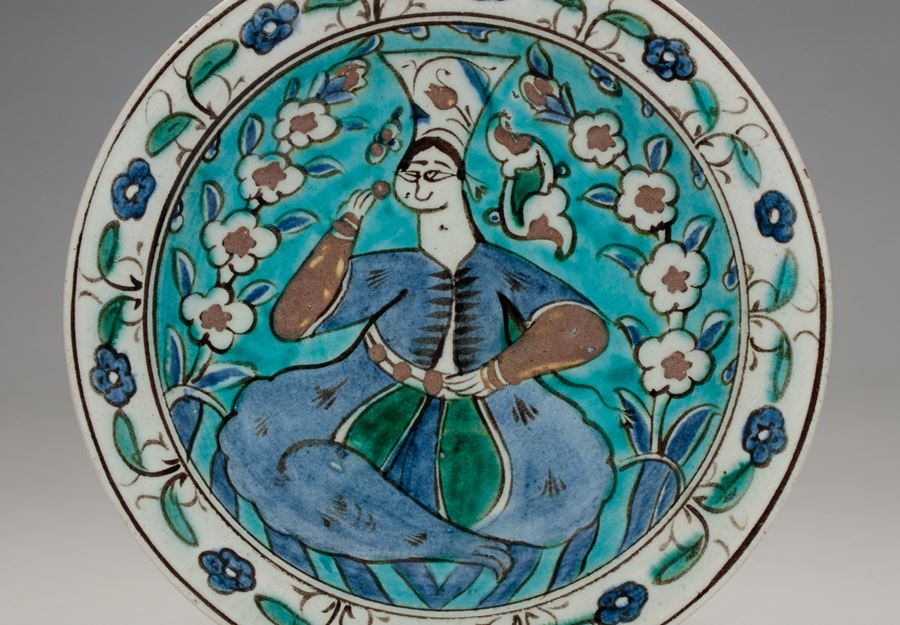 Discover the gallery
Amir Mohtashemi Ltd.
Indian,Islamic and Cross-Cultural Works of Art
More Works From This Gallery