Description & Technical information
Workshop of the Hotel Des Invalides

The group of miniatures from the royal Vesperal, as well as at least six other manuscripts commissioned by Louis XIV, were made at the Hôtel des Invalides, a royal foundation established to lodge and care for the wounded soldiers. According to documents, the patients rehabilitated in the Hôtel des Invalides were obliged to practice three activities, exercise of devotion, military exercises, and artistic exercises. This last occupation included the making of shoes and garments for the army, but also the production of illuminated manuscripts for the court and for religious institutions. Our miniature is virtually identical with two other leaves from a deluxe Vesperal with a shorter text which was executed for Louis XIV between 1688 and 1693 (Paris, Bibl. Nat., MS lat. 9476-77). This exceptional leaf thus documents an abandoned project for the original version of the Vesperal.

Date: 1688-1693
Period: 1600-1750, 17th century
Origin: France, Paris
Categories: Illuminated Manuscripts & Medieval Works of Art, Works of Art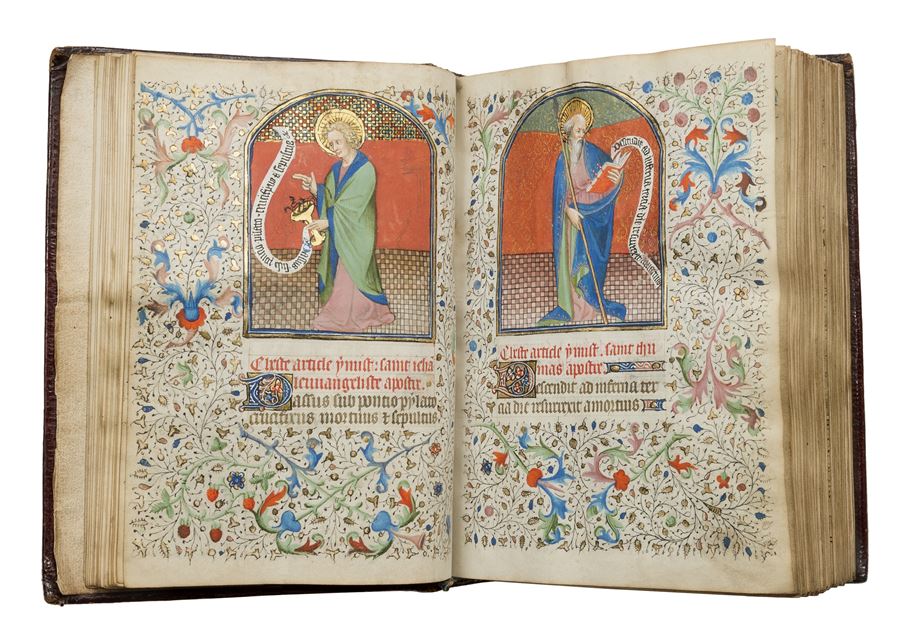 Discover the gallery
Les Enluminures
Medieval Works of Art including Illuminated Manuscripts, Miniatures, Books of Hours and Rings
More Works From This Gallery