Description & Technical information
This remarkably vibrant picture of The Rest on the Flight into Egypt, previously attributed to Bernaert van Orley, has recently been given to Jan van Coninxloo, also born and active in Brussels during the same period that van Orley dominated the art scene there. The van Coninxloo family of painters maintained close connections with the van Orley's, court documentation of 1527 suggesting that Jan van Coninxloo, born in 1489, was related by either blood or marriage to Bernaert. Little details of his career are known, save that he was relatively productive between about 1514 and 1546. Friedlander (op. cit., pp. 88-89, pls. 129-131) considered the painted shutters of a large altarpiece in Jäder, Södermandland, Sweden, imported from the Netherlands and dated 1514, and the Brussels altarpiece commissioned for the Penso di Mondari family around 1515, now in the municipal museum of the city, as amongst the works produced by Jan van Coninxloo. His father, who bore the same Christian name, and his brother, Pieter van Coninxloo, were also both painters.

Dendrochronological analysis of the panel reveals an earliest possible date for this painting of 1494, which accords perfectly with the likely creation date of 1520.

We are grateful to Mr Peter van den Brink, Director of the Suermondt-Ludwig Museum, Aachen, for confirming the attribution to Jan van Coninxloo based on first hand examination of the work.
Date: 1520
Period: 1400-1600, 16th Century
Origin: Belgium
Medium: Oil on panel
Dimensions: 61.5 x 54 cm (24¹/₄ x 21¹/₄ inches)
Provenance: Mrs Benjamin Thaw Collection, New York, as Bernart van Orley
With Galerie Franz Kleinberger, Paris / New York, until 1922
With Böhler & Steinmeyer, Lucerne, 1922
Comte De Fursac Collection, Brussels, as Bernart van Orley,1922-1923
With Galerie Fievez, Brussels, 1923, as Joachim Patinir
With Galerie De Laborderie, Paris
Private collection, Leipzig
Lange, Berlin, 22-23 June 1939, lot 31, as Bernart van Orley (20,000 Reichsmark)
Sotheby's, London, 6 July 1966, lot 71, as Bernart van Orley
With Galerie Finck, Brussels, 1966, as Bernart van Orley
Private collection Belgium
Literature: Weltkunst XIII, Nr. 24-25, 25 June 1939, p. 7
Galerie Robert Finck, Exposition de Tableaux de Maitres du XVe au XIXe Siécle, 23 November – 15 December 1966, no. 1 (as Bernart van Orley)
M. J. Friedländer, Early Netherlandish Painting. Jan Gossart and Bernart van Orley, Vol. VIII (A. W. Sijthoff, Leyden, 1972), pp. 108-109, pl. 114, no. 131 (as Bernart van Orley and dating the work to c.1518)
Categories: Paintings, Drawings & Prints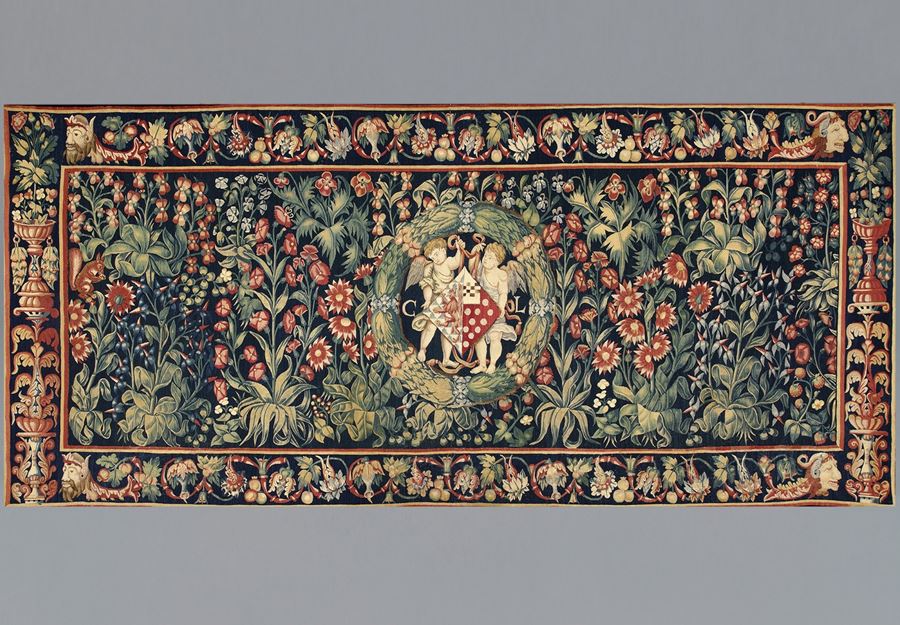 Discover the gallery
Mullany
Haute Epoque Fine Art
More Works From This Gallery