Description & Technical information
This exquisitely expressive small representation of the Pietà shows the Virgin, her head lowered, gazing mournfully from beneath her hooded overmantel at the lifeless body of her son. He lies slumped before his mother, his torso elevated, the wounds from the nails and the spear of Longinus visible, his right arm cradled by her, the other hanging to his side, his legs sprawled on the ground. The fineness of the detail in the Virgin's drapery and the face, curled beard, cascading locks of hair and upper body of Christ is reflective of particularly high skill.

With a rich dark brown patina, beautifully balanced and expertly carved, this object is a rare surviving example of the oeuvre of the master craftsman Endras Maurus, an artist trained in Augsburg and active in Kempten and Allgäu from around the second quarter of the 16th century. The present sculpture shows strong stylistic similarities, for example, to his enthroned Saint Catherine now in the Bayerisches Nationalmuseum Munich (Inv. no. MA 1762) and his Virgin from the crucifixion group in the Pfarrkirche in Wuchzenhofen, Allgäu (see Miller, op. cit, pp. 183, 186-187).

This sculpture is accompanied by an expert report from Dr. Albrecht Miller, Ottobrun, dated 14 November 2008 confirming the attribution to Endras Maurus based on first hand examination of the work.
Date: 1520
Period: 1400-1600, 16th Century
Origin: Southern Germany, Kempten
Medium: Limewood
Dimensions: 39.5 x 42 x 13.5 cm (15¹/₂ x 16¹/₂ x 5³/₈ inches)
Provenance: Private collection, Southern Germany
Literature: A. Miller, 'Endras Maurus – Bildhauer zu Kempten' in R. Kahsnitz and P. Volk (eds.), Skulptur in Süddeutschland 1400 -1770. Festschrift für Alfred Schädler (Deutscher Kunstverlag, München, Berlin, 1998), pp. 177-196
Categories: Sculpture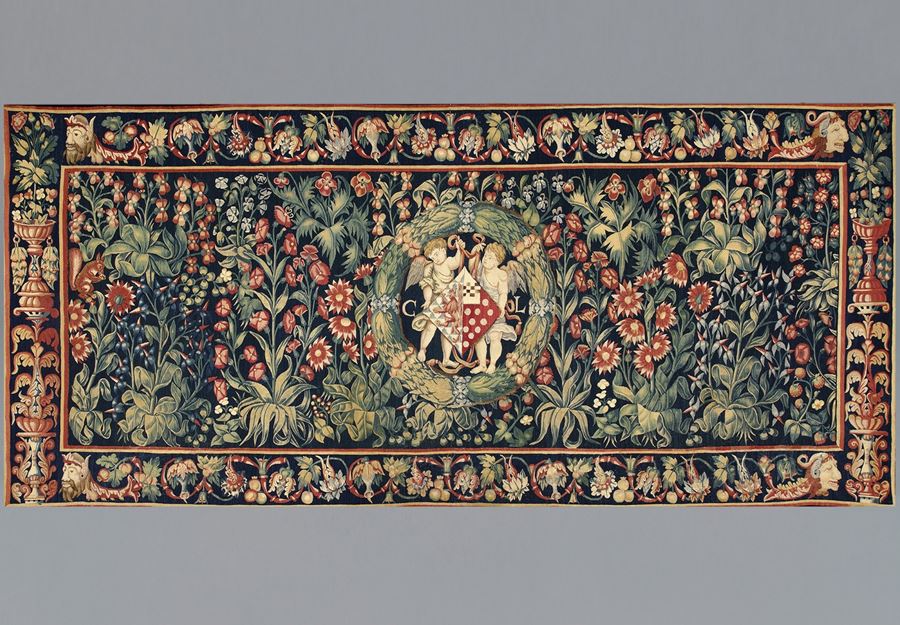 Discover the gallery
Mullany
Haute Epoque Fine Art
More Works From This Gallery