Description & Technical information
This arresting Egyptian bronze depicts Onuris, the god of war and patron of the army. He stands with his leg foot stepping forwards, his muscular arms set in a powerful pose. His right arm is raised – it is likely that the remaining part of the lost limb held a weapon as a symbol of his martial associations. His left hand rests, clenched, over his stomach, and his lower body is clothed in a long kilt-like skirt. He wears a finely-carved fake beard and on his head is the base of a headdress – it would originally have supported the four-feathered crown associated with the god. His emphatically carved face bears a hardened, calm expression, appropriate to the god of war.
Onuris is the Greek name commonly used to refer to the Egyptian deity Anhur, the god of war. The centre of his cult was the city of Thinis and the surrounding area of Abydos, in Upper Egypt. This piece dates from the Third Intermediate Period (circa 1069 to664 B.C.), a time of political unrest as the power of the pharaohs waned. The temple network gained greater influence, and cults such as that of Anhur acquired significance as a locus of authority.[1] The Egyptian god of war later enjoyed popularity amongst the imperially-minded Romans who annexed the country in 30 B.C.
A bronze piece in the collection of the Metropolitan Museum, New York features the warlike costume of kilt and feathered headdress which distinguishes the deity.[2] An impression of tense, dangerous energy conveyed by muscular arms and confident posture is shared by both the representation in the MET and this piece.
Date: 1069-664 B.C.
Period: Antiquity
Origin: Egypt
Medium: Bronze
Dimensions: 25 cm (9⁷/₈ inches)
Provenance:
Leopold Hirsch (1867-1932) collection, London.
William R. Hearst (1863-1951) collection, New York and California.
Ernest Brummer (1891-1964) collection, Paris.
Resandro collection, acquired in 1979.
Literature:
The Property of Leopold Hirsch, Esq.; Christie's, London, 7 May 1934, lot 170.
The Ernest Brummer Collection, Vol. II; Spink & Son and Galerie Koller, Zurich, 16-19 October, 1979, lot 520.
Exhibitions:
Munich, Staatliche Sammlung Ägypischer Kunst, Entdeckungen, Ägyptische Kunst in Süddeutschland, 30 August-6 October 1985.
Berlin, Ägyptisches Museum und Papyrussammlung; Berlin, Staatliche Museen zu Berlin; Munich, Staatliche Sammlung Ägyptischer Kunst Munchen; Hamburg, Museum für Kunst und Gewerbe Hamburg, Gott und Götter im Alten Ägypten, 1992-1993.
Categories:
Classical & Egyptian antiquities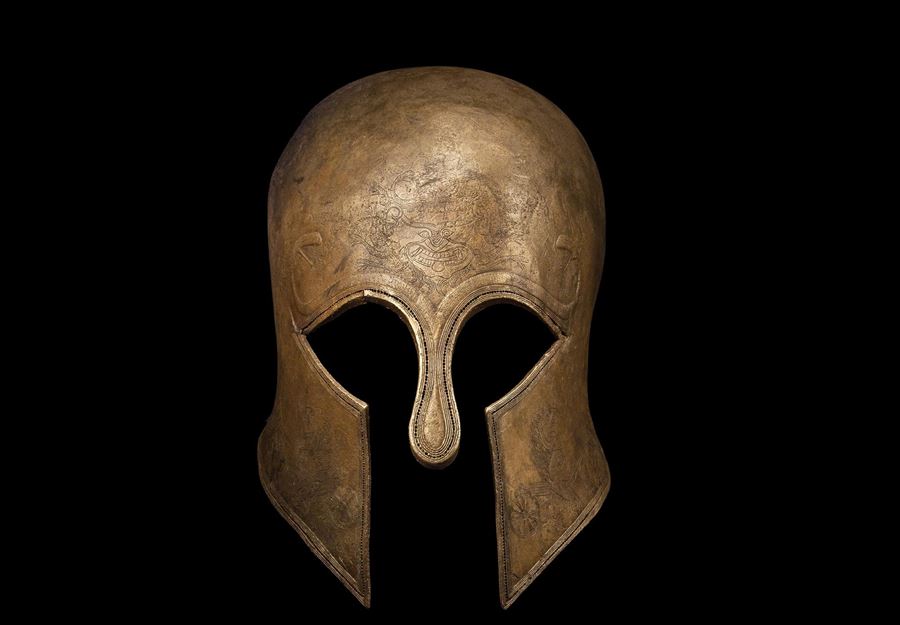 Discover the gallery
David Aaron
Specializing in Classical, Egyptian, Near Eastern, Islamic and Indian Works of art.
More Works From This Gallery