Description & Technical information
A carved bamboo group of the jovial twins Hehe Erxian. A barefoot figure is seated relaxing against a round box; holding a ruyi sceptre in the crook of his arm and a peach in his other hand. His companion stands next to him holding a lotus flower over his head. Their bald crowns are encircled by long hair falling over their shoulders. The loose robes, fall open to reveal their chests. The carver has made exceptional use of the material, using the natural spotted markings to depict traces of hair on their bald heads.

Hehe Erxian , the Immortals of Harmony and Unity, are believed to preside over happy marriages and bring good fortune. These figures were based on the Tang dynasty poet-monks - Hanshan and Shide; their appearance gradually transforming into that of mirthful twin boys. They hold a box (he) and a lotus stem (he), forming the rebus for harmony (he) and unity (he). When shown with a ruyi, they represent the blessing "May you have a harmonious marriage and your wishes come true".

Another bamboo carving of a Hehe Erxian , is in the Palace Museum Collection, Beijing.



Date: 17th/18th century
Period: 1600-1750, 1750-1850, 17th century, 18th century
Origin: China
Medium: Carved bamboo
Dimensions: 12.6 x 13.4 cm (5 x 5¹/₄ inches)
Provenance: - Collection Sengers, The Netherlands 2017
- with Gerard Hawthorn London 2003

Categories: Oriental and Asian Art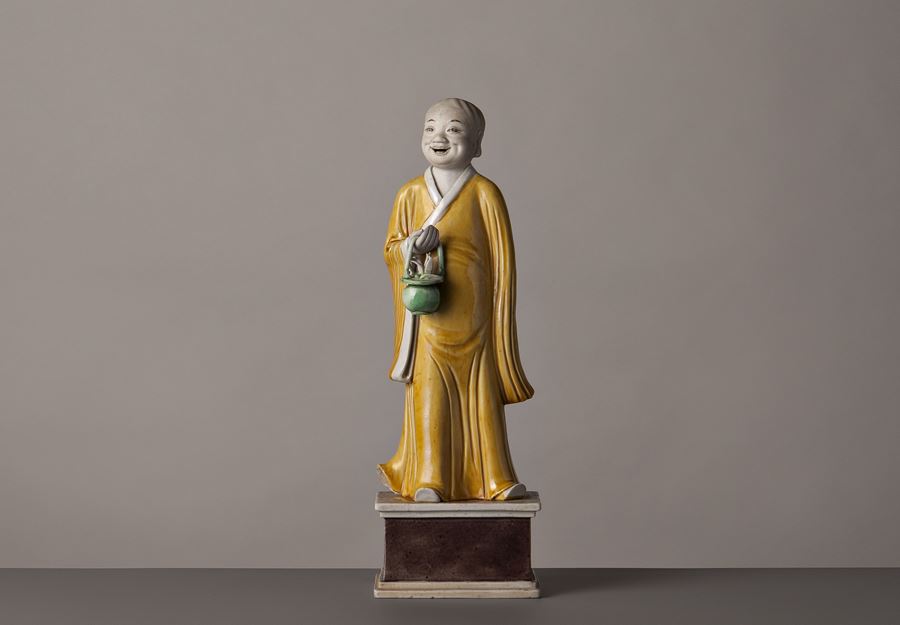 Discover the gallery
Vanderven Oriental Art
Chinese Ceramics and Works of Art
More Works From This Gallery