Description & Technical information
The Achaemenid Empire (550 – 330 BC) was renowned for its high art. Spanning Western Asia, established trade routes enabled the spread of luxury items like this exceptional lapis lazuli bowl. Such items were often royal gift exchange goods, esteemed for their rarity and skilled working[1].

Lapis Lazuli is a semi-precious stone that has been prized since antiquity for its deep and rich colour, and scarcity. Mined since the 7th century BC in what is now the Badakhshan Province in Afghanistan, it was an expensive material that conveyed the owner's wealth and status throughout the Achaemenid Empire and further. The mines were often remote and sometimes inaccessible due to conflict, adding to the rarity of the raw material. Evidence for Lapis Lazuli's trade in ancient history extends from Mehrgarh, a 7th century Neolithic site near Quetta in Pakistan, through exchange routes across the Indus Valley, through to Northern Mesopotamia and the 3rd century BC Bronze Age site of Shahr-e Sukhteh in Southeast Iran.

This fine bowl rests on a flat base with a circular body and has carved fluted motifs with grooves that complement the natural streaks of colour in the stone. Each of the flutes radiates from the centre of the bowl, towards its lip, leaving a thin band before the top rim protrudes. It is the work of a skilled craftsman who must have been highly versed in the workings of the material. Lapis Lazuli was employed throughout the empire, often being mixed with gemstones and semi-precious stones such as emeralds, turquoise and carnelian on jewellery such as earrings, and mixed in to a pigment used to decorate walls of palaces at sites such as Persepolis and Susa. This piece however, is exceptional for its size – such a large solid piece of Lapis Lazuli was extremely hard to come by. Similarly designed bowls also exist in bronze with fluted columns and exposed lips, but surviving examples in Lapis Lazuli are considerably scarcer. This technique of horizontal fluting was copied by Athenian Potters throughout the Greek Empire, suggesting further evidence of trade and influence routes stretching across the Mediterranean[2]. The Metropolitan Museum of Art in New York contains a gold Achaemenid fluted bowl of similar size that has the same decorative flutes furling up the edges of the bowl from its base[3], evidence of the popularity of such a design, and highlighting that the pattern was not only considered for stone vessels.

[1] Additions to the Collections, Eighty-Fourth Annual Report of the Trustees for the Year 1953. The Metropolitan Museum of Art Bulletin, 13 (1), Summer 1954. P.17.
[2] J. Curtis, N. Tallis; Forgotten Empire: The World Of Ancient Persia. University of California Press, 2005. P.109.
[3] Achaemenid fluted bowl, gold, 6-5th century BC, Iran, 11.1 cm. Metropolitan Museum of Art. 54.31.
Date: 5th-4th century B.C.
Period: Antiquity
Origin: Iran
Medium: Lapis lazuli
Dimensions: 9.5 cm (3³/₄ inches)
Provenance: Previously in the Private Collection of Mrs. K., Paris originally acquired in the 1970's and thence by descent (accompanied by French Cultural Passport 132820).
Literature: David Aaron, 2017.
Categories: Oriental and Asian Art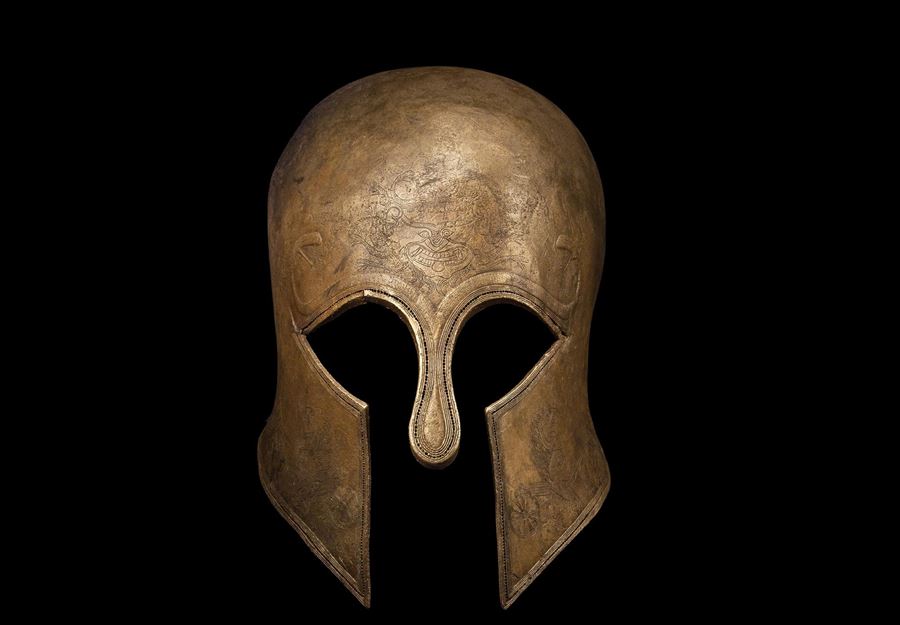 Discover the gallery
David Aaron
Specializing in Classical, Egyptian, Near Eastern, Islamic and Indian Works of art.
More Works From This Gallery