Description & Technical information
Qianlong period
Dutch Market


A Chinese export porcelain armorial charger decorated with the Dutch arms of Tulleken and inscribed R. Tulleken, within an elaborate shell and scroll rococo border.
Despite the inscription it is not immediately clear who might have ordered this. The Tulleken family is ancient and branches are in Arnhem, Middelburg and 's-Hertogenbosch; members of the Middelburg branch ordered an earlier service, circa 1730.
Kroes 2007, suggests that this was ordered by Rutger Tulleken (1702-1750) of the 's-Hertogenbosch branch, whose father and son were also called Rutger. He was a captain in the Oranje-Friesland Regiment and was based in Emden towards the end of his life. Kroes suggests that this may have been ordered through the short-lived Emden East India Company, possibly as a memorial for Rutger. In about 1740 he married Catharina Bleker (died after 1775) and his elder son Rutger was born in 1741. There is a possible portrait of Rutger by Bernard Accama in the Fries Museum, Leeuwarden.

Date: 1750-55
Period: 1750-1850, 18th century
Origin: China
Medium: porcelain
Dimensions: 43 cm (16⁷/₈ inches)
Literature: References: Kroes 2007, p326, this service; p148, another service circa 1730 with the same arms; Cohen & Cohen 2001, p25, No 21, famille rose charger c 1730; Cohen & Cohen 2005, No 9, another charger with RTulleken.

Categories: Oriental and Asian Art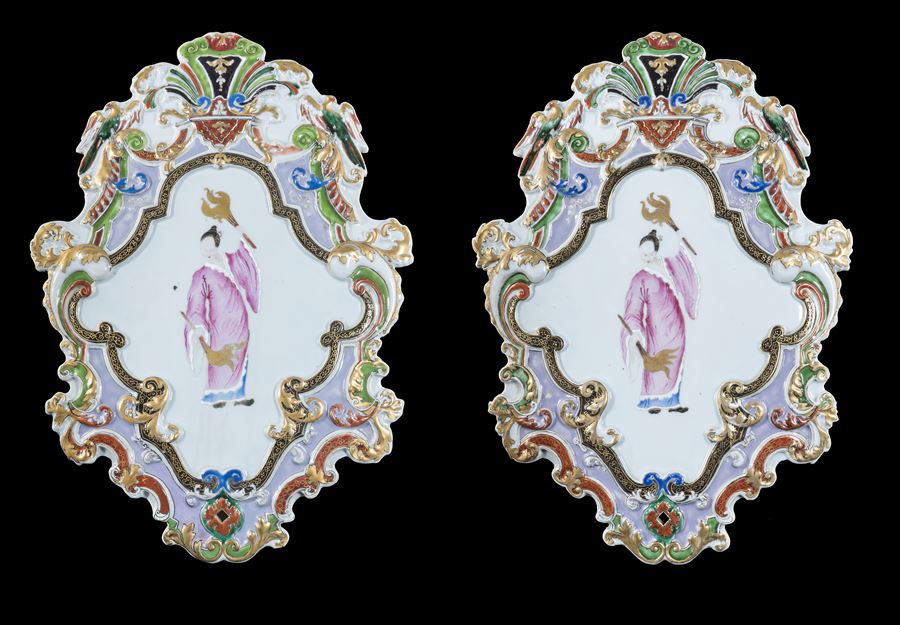 Discover the gallery
Cohen & Cohen
Chinese Export Porcelain, 17th & 18th Century, Works of Art
More Works From This Gallery