Description & Technical information
A black-figure kylix or lip-cup, the lip characteristically off set from the lower bowl with distinct ridge. Slender loop handles attached to the bowl, the foot with high stem and wide base. The edge of the base reserved, also a reserved line at the inner rim and the interior black with reserved central tondo with two rings and a dot. The exterior decorated only with two animals painted centrally on either side, a boar and a bull each walking calmly forward towards each other on the opposing sides.

Though the Centaur Painter is known for his lively scenes, hunts and pursuits he also, as in this example, depicted quieter scenes of animals grazing or slowly moving forward. This cup dates from the middle period of his career (540-530 BC), in which he made his most refined work. He was both potter and painter of (usually small) cups. Pieter Heesen believes he entered the workshop of Nearchos and his sons Tleson and Ergoteles around 540 BC, possibly as a replacement of Ergoteles, who may have become unable to continue working or may even have died young, although another explanation is possible: It cannot be excluded that Ergoteles, who started as potter only, continued as the potter-painter who is now known as the Centaur Painter.

Known as little master cups, a term referring to the miniature nature of the painting, this type of drinking vessel was made in Athens in the 6th century BC. The delicacy of their minimal decoration makes them particularly appealing.

Condition: Intact. Crack from rim to lower bowl consolidated and secured.

This comes with a thermoluminescence test report from Oxford Authentication confirming its antiquity.


Date: 540-530 BC
Period: Antiquity
Origin: Greece
Dimensions: 9.9 x 20.8 x 13.9 cm (3⁷/₈ x 8¹/₄ x 5¹/₂ inches)
Provenance: Private collection (P. F-C.), Lugano, Switzerland, acquired 1960, and thence by descent
Literature: A twin to this cup in the J.L. Theodor collection has been published twice: P. Heesen, 'The J.L. Theodor Collection of Attic Black-figure Vases', 1996, 146-148, no. 35, and Heesen, 'Athenian Little-Master Cups', 2011, no. 566, pl. 145b-c.

A comparable lip-cup attributed to the Centaur Painter, depicting a wounded bull, was sold at Christie's London, 3rd July 1996, Lot 42 for £10,000.
Categories: Classical & Egyptian antiquities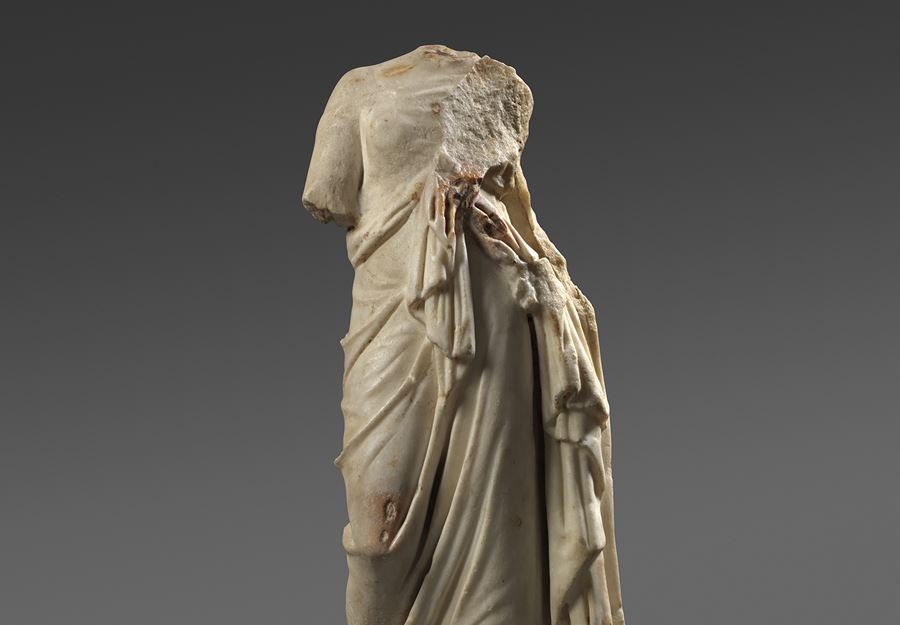 Discover the gallery
Rupert Wace Ancient Art Ltd
Ancient Art from the Classical World, Egypt, the Near East and the Early Cultures of Northern Europe
More Works From This Gallery