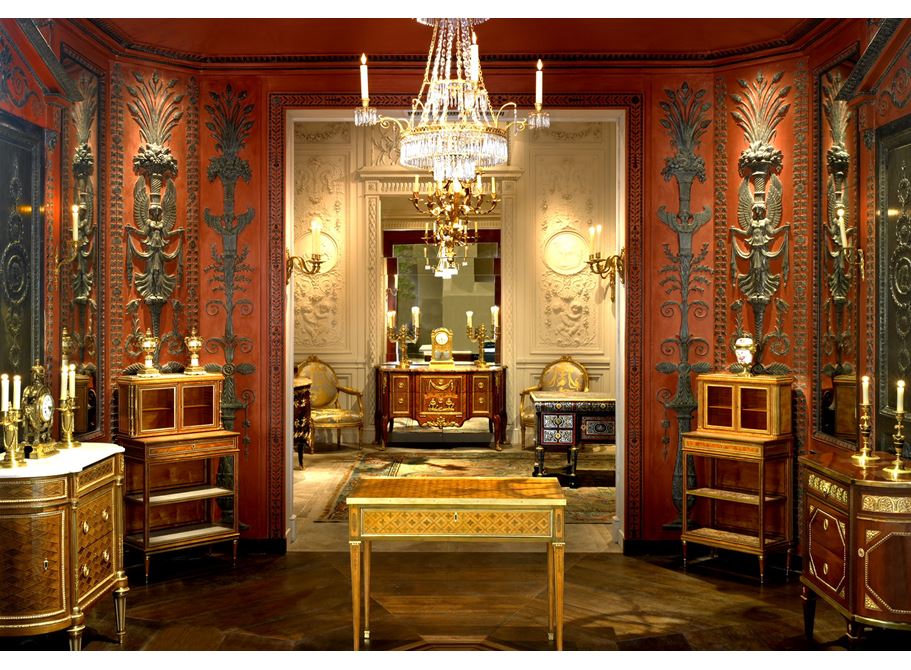 About
Galerie Léage has been present for twenty years on Faubourg Saint Honoré, with a suite of fourteen rooms.
They share their passion for highest quality 18th century furniture with their demanding clients: collectors, decorators and museum curators. Antiques Dealers in the fifth generation, they select the rarest and most refined pieces with their discerning eye and strict criteria on authenticity and discretion.
Works of art from their gallery can be found, amongst others, at the Châteaux of Versailles and Compiègne, the JP Getty Museum, and the New York Metropolitan Museum of Art.

Find Us
Galerie Léage
178 rue du Faubourg Saint-Honoré
75008 , Paris
France
T +33 1 45 63 43 46
Fairs
La Biennale Paris
Nocturne Rive Droite
TEFAF Maastricht
Member
S.N.A.(Syndicat National des Antiquaires Négociants en Objets d'Art Tableaux anciens et modernes de France)