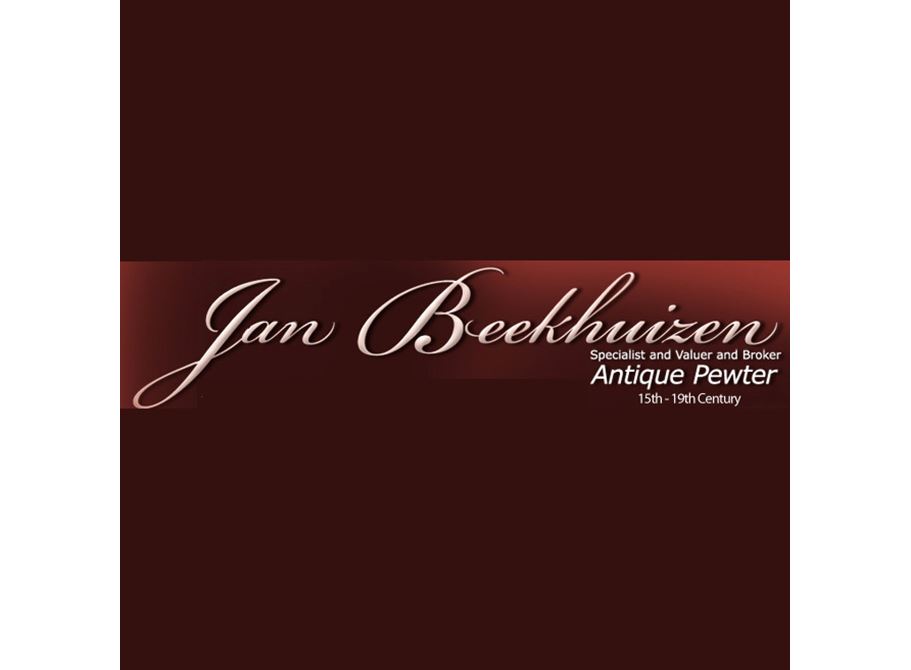 About
Jan Beekhuizen is President and co-founder of the Dutch Pewter Society
(founded in 1993). He is since 1995 member of the expert team of the TV
programm Tussen Kunst & Kitsch.
He is also the author of five books about European Pewter: 1979 Pewter
from European Countries • 1998 The beauty of the old Pewter • 2006
19th and 20th century stock pots, a collection • 2013 Pewter from the
town Weert • 2014 Pewter from the towns Dordrecht and Weert.
Find Us
Jan Beekhuizen Kunst- en Antiekhandel vof
Nieuwe Spiegelstraat 49
1017 DD , Amsterdam
Netherlands
T +31 20 626 39 12
M +31 6 513 478 88
Member
C.I.N.O.A.(Confédération Internationale des Négociants en Oeuvres d'Art)
T.D.P.S(The Dutch Pewter Society)
T.P.S.(The Pewter Society)
F.P.S.(Flemish Pewter Society)
V.H.O.K.(Vereeniging van Handelaren in Oude Kunst in Nederland)