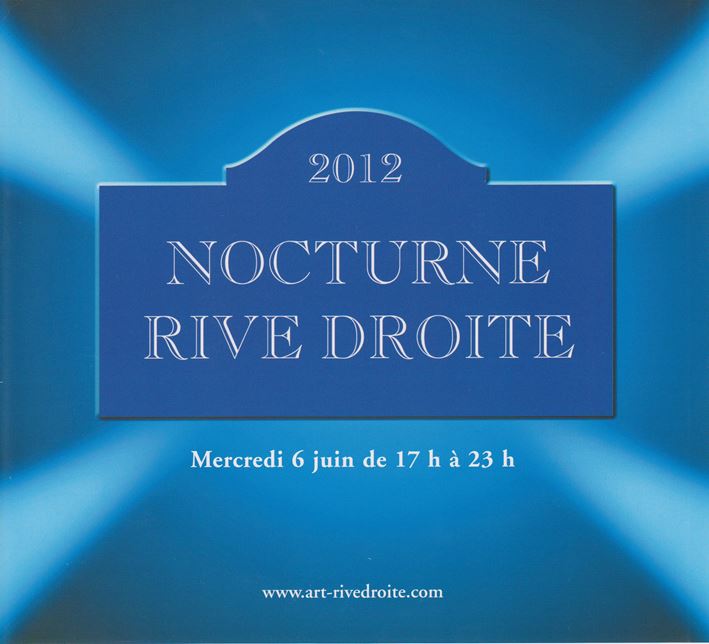 We have the pleasure to announce the date of the forthcoming Nocturne Rive Droite :

Wednesday June 6, 2012, 5 pm to 11 pm

For more than fifteen years, galleries, antiques dealers and booksellers have offered collectors and art lovers this fine evening event in the prestigious 8th Arrondissement in Paris.

We are lucky to count among our participants major internationally renowned professionals of the art and antiques world, long established or newcomers to the area, as well as promising young start-ups. Stroll around Faubourg Saint Honoré and Avenue Matignon and venture into avenue Delcassé and the lively rues de Miromesnil and Penthièvre, Jean Mermoz, and du Cirque.

We are pleased to be joined this year by Laurent Strouk, Hubert Konrad et Blast Gallery, newly established galleries on avenue Matignon, galleries Teodora and Artelie of rue de Penthièvre and Berthelot, rue du Faubourg Saint Honoré. Chadelaud will hold the opening reception of his new location on rue de Miromesnil at the corner of Place Beauvau.
Website :
www.art-rivedroite.com
.