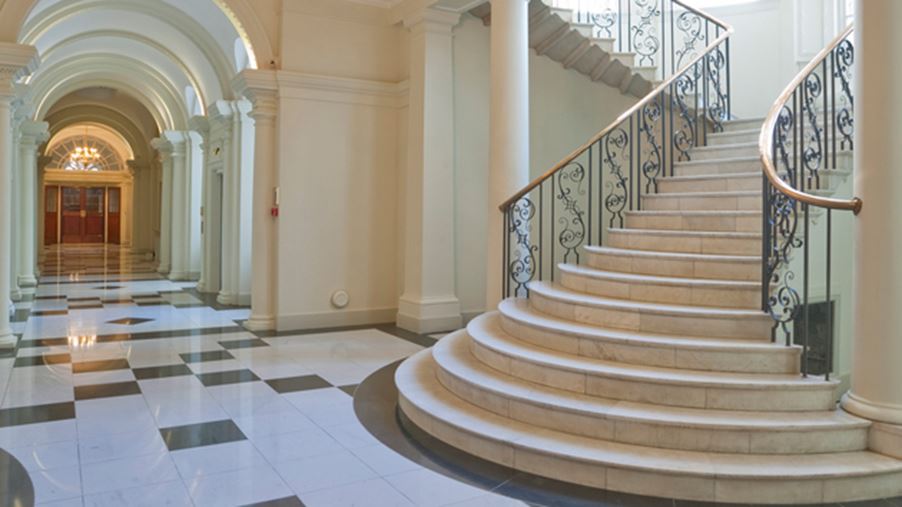 FOR over a century Mallett, one of the oldest established antiques dealers in the world, have been a Bond Street institution but since late February things have changed.
They have left their landmark showrooms at 141 New Bond Street but not gone far. Just across the road in fact to 37 Dover Street, still in the heart of Mayfair, where the they have set up shop in Ely House, an historic building once the London palace of the Bishop of Ely built between 1772 and 1776 by the esteemed architect Robert Taylor.
Retaining much of the original stucco work, this is an appropriate and glamorous setting for Mallett's equally glamorous stock and will not disappoint the many international admirers of the Mallett stylish, decorative 'look'.
Giles Hutchinson Smith, the firm's chief executive, says "This magnificent 18th century house provides the perfect environment for a 21st century antiques business".
He added the new space reflects the Mallett ethos managing "to be both grand but intimate and discreet at the same time". Quite a feat that when you think about it.
Founded in Bath in 1865, Mallett have had a Bond Street presence since 1910 and are still among the world's best known antique brand names.
But in recent years the publicly quoted company have been forced to undergo serious rationalization and cost-cutting. They see the move to Ely House as a new chapter and part of their forward-thinking strategy.
Mallet continue with international fairs such as Maastricht and Masterpiece, the latter being of special interest since they own some 24 per cent of its shares.