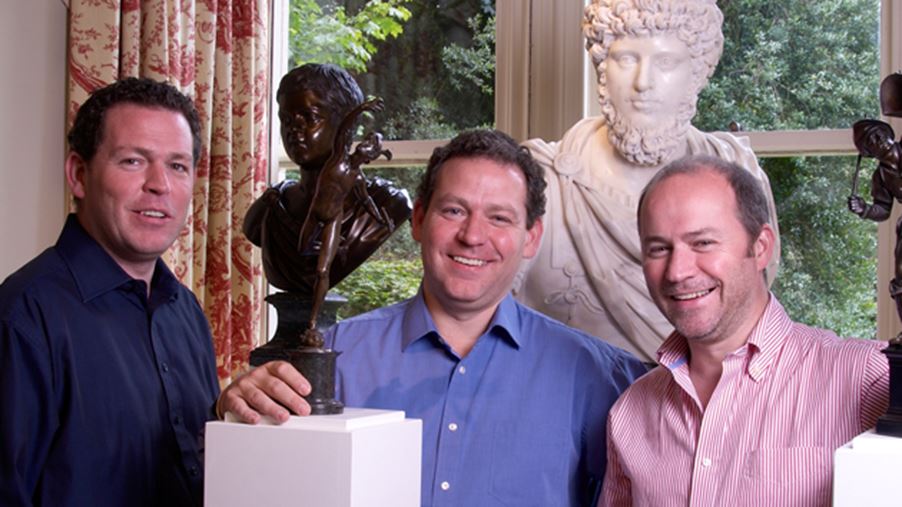 OVER the past five years Yorkshire-born and based European sculpture specialists Tomasso Brothers Fine Art have increasingly upped their profile culminating this month with their first TEFAF Maastricht.
But Dino, Giovanni and Raffaello Tomasso did not come from nowhere, their Maastricht debut is the culmination of a well managed progression.
The brothers come from an antique dealing background but in 1993 struck out alone launching themselves at glorious Bardon Hall, Leeds where they display a stunning stock built up over years.
For much of that time the Tomassos were known only in the trade, keeping a low profile but steadily buying some of the best pieces on the market.
In 2008 they felt the time had come to enter the international arena which they did with an acclaimed sculpture show in New York.
This was followed by two further successful New York Scultura exhibitions as well as stands at Olympia, the Haughtons' New York International Fine Art & Antique Dealers' Show and then Masterpiece.
Last year they opened a spacious London gallery in Pimlico in addition to Bardon Hall and a heady half decade was crowned with the invitation to Maastricht.
Certainly a success but, as is so often the case, not an overnight one.