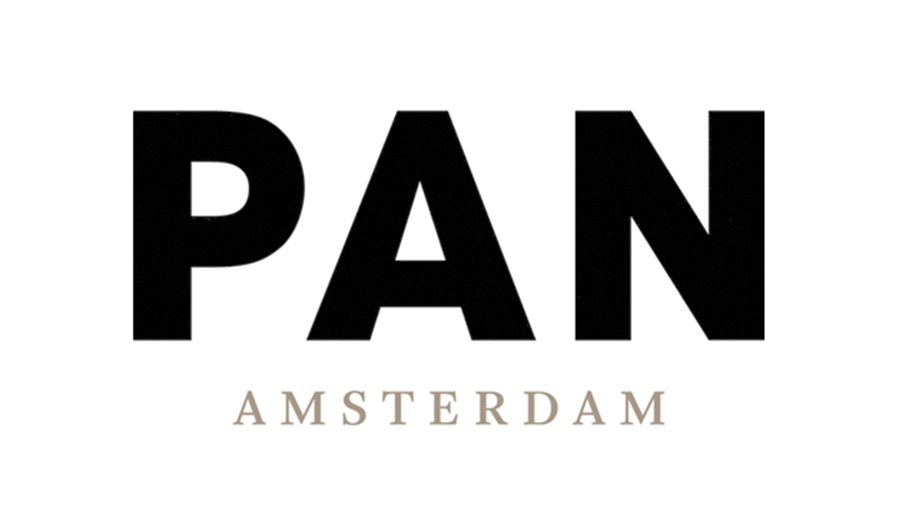 This weekend PAN Amsterdam, the fair of today for art, antiques and design, has opened its doors at the RAI for the twenty-sixth time. From 18 to 25 November the 129 exhibitors, mainly from the Netherlands, will be showing more than 15,000 objects for sale, covering 5,000 years of art history. Among the top items there is a distinctive woodcut by the German expressionist Erich Heckel, imperial porcelain from China, a crystal four-poster bed made this year by Hans van Bentem, which until last week was on display in the Gemeentemuseum in The Hague, and an impressive trompe l'oeil still life by Jacob Biltius.
PAN Amsterdam is outstanding in the quality of the objects on offer and the strict vetting standards that each and every object must meet. All the objects were vetted on Friday 16 November. At P. de Boer's stand the experts on the seventeenth-century paintings committee were impressed with the way the objects in the spectacularly large trompe l'oeil still life of a gun rack (180.5 x 461.6 cm) by Jacob Biltius (1631-1691) appear to hang away from the background in an utterly convincing manner. A landscape by Tobias Verhaecht (1561-1625) attracted attention at Douwes Fine Art. The figures in the landscape were painted by none other than Jan Brueghel the Elder.
E.J. van Wisselingh & Co are showing a typical woodcut by Erich Heckel (1883- 1970). Heckel was a German painter and printmaker. He is regarded as one of the most important representatives of German Expressionism. He and other artists, among them Ernst Ludwig Kirchner, founded the group known as Die Brücke in 1905. They were the most active members of the group, artistically and in its organization. This engraving, a self-portrait entitled Männerbildnis, was made in 1919, shortly after the First World War. The haggard face conveys the artist's distress and mental exhaustion. Heckel presents more than a powerful self-portrait—this is a poignant testimony to the war's profound effect on an entire generation. The signed and dated woodcut, 46.2 x 32.6 cm, was printed by Heckel himself and coloured with a loose, spontaneous touch.
Mieke Zilverberg has brought a small, rectangular bronze Egyptian sarcophagus for a cat, made between 600 and 400 BC. A hole was made later in one of the ends and a mummified cat was mounted in it. A perky cat with a collar with an udjat eye amulet, the Eye of Horus that protects against evil, sits on the 9.4 cm long sarcophagus. It came from a Dutch private collection and is on sale for € 14,500.
Earlier this year Duarte Vitoria (1973) painted the striking Uterus on a canvas 190 cm x 251 cm. Initially the two figures seem to be relatively gently entwined, but where the hands of one touch the other we can see how strong and intense the contact actually is. The effect it has on the viewer is powerful and moving. It is being offered at PAN Amsterdam by the Witzenhausen Gallery.
Heaven, the four-poster bed made by Hans van Bentem in 2012, which has just been transferred from the Gemeentemuseum in The Hague, will be literally glittering on the Flatland Gallery stand. Like the distinctive chandeliers made by this artist, the double bed is made of crystal and gives off light.
Around 1790 in Friesland, Andries Lourens made a very rare silver bell harness for a horse that pulled a sleigh. The black leather harness is decorated with thirty-one silver bells, twenty-five buckles and rings. The ornaments on the blinkers are in Louis XVI style, with pearl edging, bows and medallions. A. Aardewerk Antiquair Juwelier will be presenting it in spectacular fashion on a stylized black horse.
With their display of Painting from Oceania Polak Works of Art is offering a unique collection of paintings from Melanesia, and in particular from Papua New Guinea—thirty colourful, expressive paintings of ancestors, landscapes and hunters executed in earth shades or bright colours. Almost all the objects come from old private collections, the majority from the Mission Museum in Steyl. Interest in this form of painting has grown remarkably strongly in recent years. The prices of the objects start at €1,500 and go up to €30,000.
To make one work, photographer Willem van den Hoed takes hundreds of photographs of the same venue, often a hotel room, at different times and from various angles, eventually combining them in one image. The final result provides both a view inside and a view to the outside. Galerie de Zaal has several of his works for sale, for example '120' of 2012, which has as its basis the interior of the Mama Shelter Hotel with a view of the historic railway known as La Petite Ceinture. This work, measuring 124 x 226 x 2.5 cm (c-print diasec perspex), is one of an edition of seven and is for sale at €8,500
At their new stand in the fair's central aisle, Limburg Antiquairs has a mid-eighteenth century Dutch cabinet made of amboyna-veneered burr walnut. The French curves and the silver fittings made by Dirk Froger in Amsterdam around 1750 are particularly striking.
An iron gate dating from around 1500, has withstood resolute conspiracies, slave uprisings, attacks by hostile trade missions and the ravages of time—even its original polychrome has survived. The gate, 204 x 115 cm, was originally made for a castle in Toledo. In the sixteenth century the gate was acquired by Humphrey Walrond, a slave trader who later became deputy-governor of Barbados and the Marquess of Vallado. The gate remained in the family for four hundred years. Now de Backker Medieval Art has it for sale at PAN Amsterdam for €55,000.
In the design pavilion, among a large number of other Dutch and international highlights of twentieth-century design, WonderWood has an amorphous teak standard lamp by J. Rispal of France made around 1950. The lamp still has its original paper shade and fittings and is 160 cm tall.
E. Pranger Oriental Art has a pair of imperial porcelain bowls from the Qianlong period (1736-95) for sale for €135,000. The bowls, 10 cm across, are yellow with green dragons on them.
The Inez Stodel gallery has brought a French demi-parure from around 1850 with a Southern French noble provenance to the fair. It consists of a necklace, earrings and a cross. The necklace is a 'devant de corsage' in the shape of a flower with drapes crowned with stars. Rose-cut pyrope (garnet) set on red gold foil.
A frieze of nine early seventeenth-century tiles from Rotterdam at Frides Lameris Kunst- en Antiekhandel will undoubtedly attract a great deal of attention. It shows a sea populated by sea creatures including Arion and putti, a manatee and a merman painted over two tiles and a mermaid. 'They are among the most important items made in this field. We are likely to see one just once in a decade. Now we have a complete frieze of nine. What a stroke of luck.' said Kitty Lameris.
For more information visit: www.pan.nl