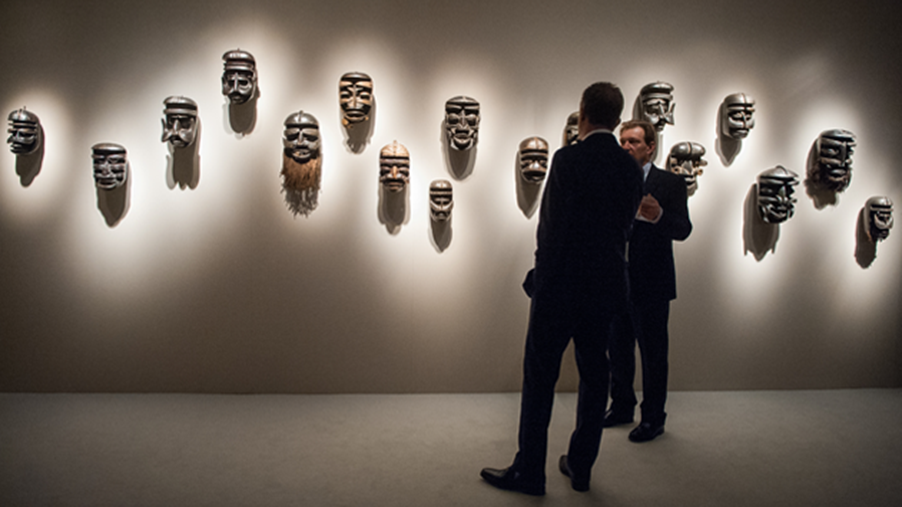 WITH 58 stagings the annual Brussels Antiques & Fine Art Fair, more commonly known as BRAFA, is Europe's longest-running antiques event but the latest edition from January 19 to 27 was the most eagerly anticipated to date since it marked its tenth year at the spectacular Tour & Taxis venue.
It did not let anyone down, looking as good as ever and reflecting the efforts over the past decade to make this a fair of international standing with not just dramatic presentation but an array of 128 exhibitors whose quality matches their style.
Indeed, this year it proved more international than ever with marked institutional interest, including from American museums, and, I hear, a productive visit from a leading American decorator as well as an increasing number of Asian and Russian buyers.
However, no fair can defy the global economic gloom and while many dealers reported excellent, some said "fantastic", sales there was a reticence from many private buyers to clinch a deal. But exhibitors met many new clients and, in common with every other top fair, there is promise of after-sales.
Not that there was inconsiderable business achieved on the stands, especially at the three preview nights but continuing throughout the trading days. However, it is difficult to ascertain just how much since the Dutch and Belgian buyers, who have a lot of money and spend a lot of it at BRAFA, do not trumpet their purchases.
I was there for the first four days and did not meet one downbeat exhibitor. But, as expected, Brussels played to its strengths and most business was in the areas for which it is known.
The key field of tribal art was strong and this must be one of the best fairs for this discipline. The stand of Brussels dealer Serge Schoffel was, in my opinion, the best in the fair with a stunning array of Bete masks dramatically presented (as we show here) and he sold six of the 18 at the fair, some to museums, with more business in the pipeline.
BRAFA has made a name for itself with antiquities and with eight new specialist exhibitors the sector thrived, while medieval art also made its mark with Belgian dealer Luc De Backker, who also stands at Maastricht and Masterpiece, enjoying considerable sales, some to a younger set.
Fellow medievalist Nicholas Mullany from London also had a good fair and although he did not sell quite as much as last year saw new American museum interest and is anticipating fruitful after-sales. His star piece, a sublime Virgin of the Intercession, is currently under serious negotiation.
20th century design was buoyant as was Modern Art, with the emphasis on Belgian artists. Adrian Mibus of Whitford Fine Art of St. James's was among those who described business as "fantastic" and he sold mainly Belgian artists.
I think the fair could benefit from more dedicated Asian art dealers but those who were there seemed to enjoy a positive response.
Overall, not perhaps the vintage outing for sales we saw last year but any fair can only reflect prevailing economic conditions and 2013 confirmed that BRAFA gets better by the year. This year's gate of 48,135 was a record.
Noteworthy was the increased international interest and, most telling, I have not heard of a single exhibitor who will not be back. The first international fair of the year may not have been a blockbuster for all, but as far as I am concerned it lived up to increasingly high expectations.