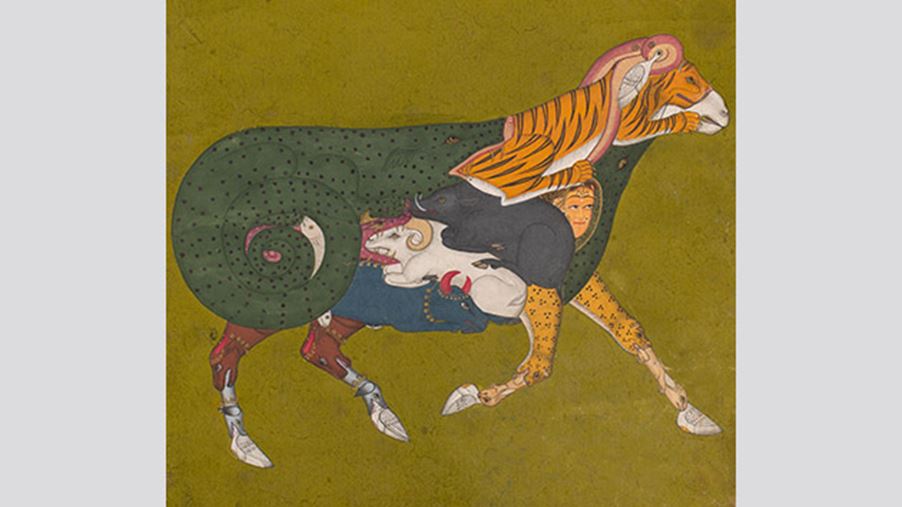 AN interesting take on Asian art will be on display at Prahlad Bubbar's gallery at 33 Cork Street, London W1 from October 4 to November 15 with the exhibition 'The Surreal in Indian Painting: Select Works from the Arturo Schwarz and other Private Collections', timed to coincide with Islamic Art Week and Asian Art in London.

Surrealism in the West was launched by Andre Breton in 1924 with the central idea of releasing the powers of the unconscious mind and for the Italian art historian, writer, curator and committed Surrealist Arturo Schwarz, 89, it became a philosophy of life. Half the 24 works in the show, which date from the 17th to 19th century, formerly belonged to him.

Growing up in Florence, Prahlad Bubbar was also fascinated by the Surrealists and one of the first exhibitions he attended was 'I Surrealisti' in Milan in 1989, curated by Schwarz. The two men met in 2007 and Bubbar was introduced to Schwarz's collection of Indian art. This show stems from their friendship and demonstrates that although Surrealism is associated with the West, for centuries Indian works consistently focused on the unconscious.

The exhibition has a catalogue featuring essays by Schwarz, previously unpublished in English, and will illuminate esoteric themes in Indian painting which should appeal to collectors of Indian art and to lovers of European Surrealism.

Prahlad Bubbar is a recognised authority on Indian and Islamic art and opened his Cork Street gallery in May. Works in his show are priced from £15,000 to £250,000.