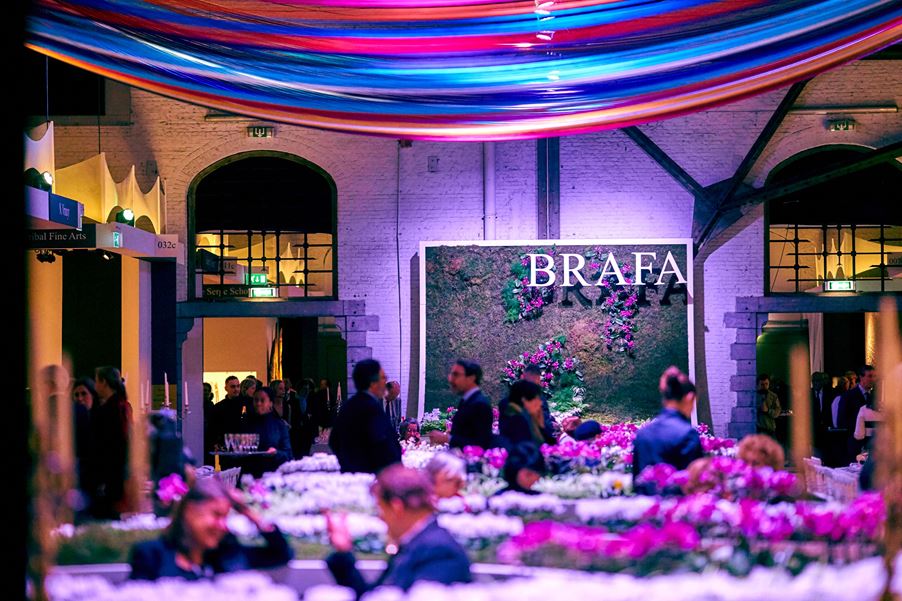 BRAFA is both a trend setter and a trend spotter in the art, design and antiquities market. The message of BRAFA 2018 was unmistakable: discerning buyers want more museum quality work, more decorative work, more collectable work from major artists, and more works rooted in history.
Two standouts in the realm of decorative arts were De Wit Fine Tapestries, whose well-planned booth attracted many buyers, and Galerie Sismann, whose stunning display of Renaissance and Gothic statuary drew non-stop crowds.

Shining a spotlight on the trend toward collectable works by public artists was Gladstone Gallery, where works by Ugo Rondinone (smaller versions of his Magic Mountains) and Anish Kapoor were the talk of the fair, and the highlight of social media posts by spectators. Revealing the great appetite for high quality heritage works was Didier Claes, who sold a quarter million euros worth of 19th Century Yaka masks and received a two million euro offer on a single work of 18th Century Dogon sculpture.

Aside from the commercial aspects of BRAFA 2018, crowds demonstrated increased interest in works important to art history, such as the recently rediscovered, late Rubens masterpiece Diana and the Nymphs Hunting the Deer, displayed by Klaas Muller, and the monumental Three Store Fronts by Christo.
The museum-scale crowds these works attracted every day shows fair goers are hungry for more historic works to accompany fairs. One dealer reported to us that the presence of these works increased the overall enthusiasm of buyers at the fair.
Visit more stands at BRAFA 2018 via MasterArt VR

BRAFA Highlight © A2pix-FBlaise-ECharneux