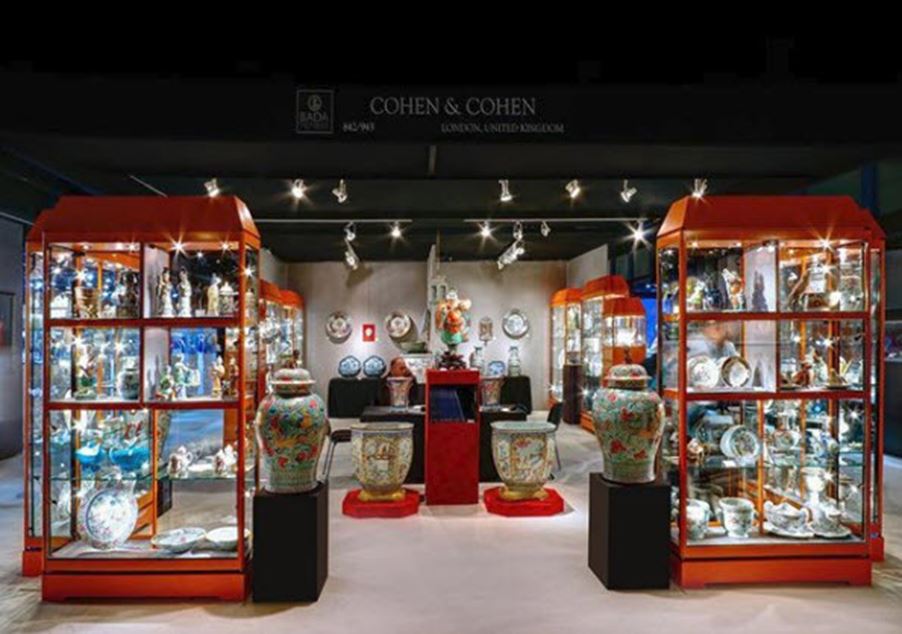 The 2018 Palm Beach Jewellery, Art and Antique Show closed on 19 February, wrapping up the 15th and most heavily trafficked edition of the fair. More than five thousand attendees converged on the Palm Beach County Convention Center for the VIP opening preview night. At the end of the evening, a cheque for $10,000 was handed over by organisers to the Cancer Alliance of Help and Hope.
Kelsi Hartmann, Executive Director of Communications for the fair, said more than than 175 international exhibitors participated in the fair this year, and that over the course of the six general admission days around 40,000 visitors were in attendance. Good sales were reported by dealers in every category. British dealer Chris Beetles Gallery described strong interest in works by Beatrix Potter, author of the Tale of Peter Rabbit. Michael Goedhuis gallery reported sales of Chinese works on paper, with heavy interest in works by Wei Ligang, Qin Feng and Lo Ch'ing.
The main attraction for most buyers was jewellery. Among the highlights was a custom honeycomb emerald bracelet sold by New York-based Bayco Jewels. Also, the reveal of the new collection of Turkish jeweller Secan Bicakci earned rave reviews, and garnered strong sales. Many exhibitors moved immediately onward across the Florida panhandle, where the Naples Art, Antique and Jewellery Show opened on 23 February.