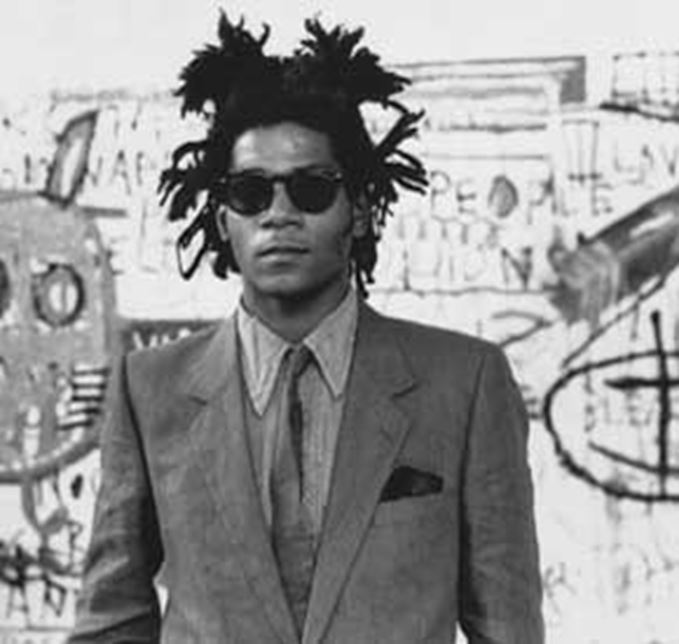 This year marks the 30th anniversary of the death of Jean-Michel Basquiat. Yes, Basquiat has been dead for three years longer than he was alive. But what the painter achieved before he died of a heroin overdose in his studio at age 27 is extraordinary.
Born in Brooklyn to a Haitian immigrant father and a mother who was eventually hospitalised in a mental institution, Basquiat was a homeless runaway by age 15. After a brief return to live with his father, he soon dropped out of school and on his own for good. At age 16, he began tagging Lower Manhattan with the signature SAMO. Five years later, he was a star in the New York art world.
Last year, his painting Untitled (1982), featuring a powerful, central image of a skull, sold for $110.5 million to Japanese billionaire Yusaku Maezawa, himself somewhat of a prodigy. Maezawa owns several Basquiats, and has expressed a connection to both the lone, heroic figures in the works, and the life story of the artist. Maezawa made his fortune in the virtual economy. But he has taken the fascinating step of loaning this painting out for a world tour, which began at the Brooklyn Museum in January. A one-painting exhibition is unusual. So is this grand gesture, which asks a generation more accustomed to swiping images on their phones to come out and see in person an icon of mythos, celebrity and wealth, made by the unlikely hands of a local kid with everything stacked against him.