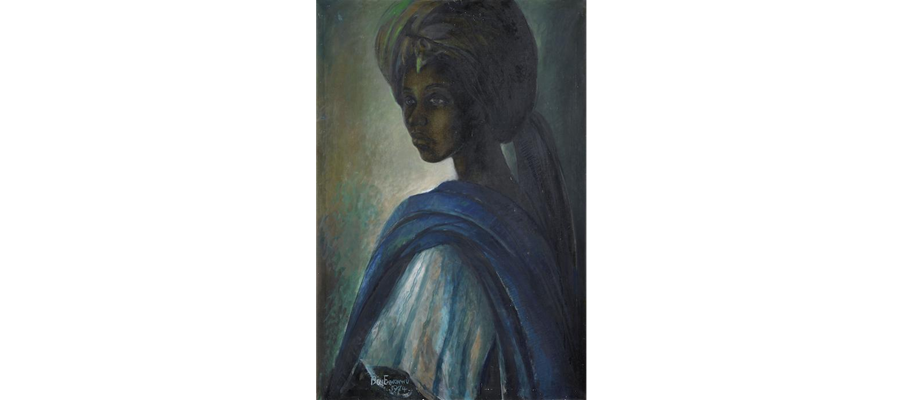 A special Bonhams auction earlier this month, in which Nigerian bidders had the chance to bid live from a site in Lagos, offered an equally special painting for sale: the portrait of Adetutu "Tutu" Ademiluyi, referred to as the African Mona Lisa. The work had a high estimate of around £300,000. Instead, it fetched £1.2 million.
The artist who made the work is the Nigerian master Ben Enwonwu, considered the most important Nigerian Modernist. Enwonwu evidently painted three portraits of Tutu in 1974, all three of which disappeared immediately after being exhibited for the first time in 1975. The paintings were still missing when the artist died in 1994. Giles Peppiatt, Bonham's director of modern African art, has been searching for the missing paintings for decades. After following many dead ends, he finally had luck when a still-anonymous Londoner called to have him come and inspect what turned out to be one of the missing "Tutus", hanging in their flat.
The masterpiece is revered in Nigeria not only for its pictorial excellence, but also because it is a symbol of national reconciliation following the Biafran war of the late 1960s. Now that the painting has generated such a fantastic return at auction, it is only natural that there is but one question on the mind of everyone involved: Where are the other two Tutus?