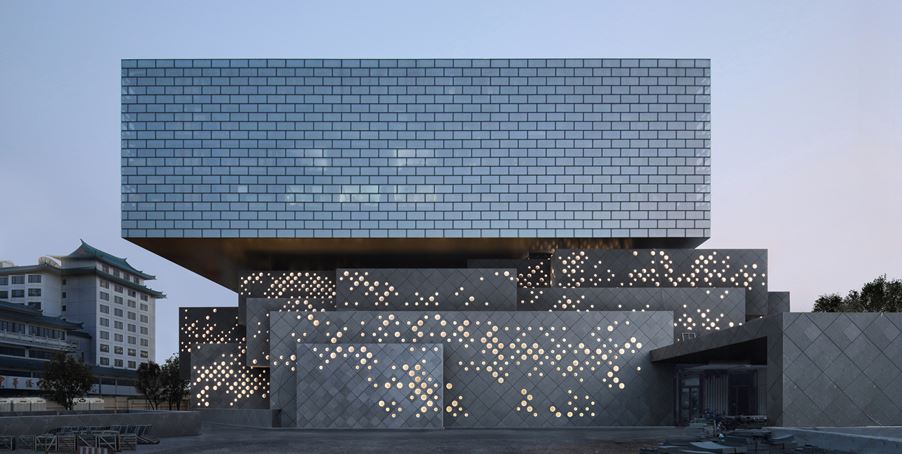 The Guardian Art Center in Beijing just might be the most humanist new art destination in the world. Designed by architecture firm Buro Ole Scheeren for the China Guardian auction house, the center combines live auction facilities with a hotel, restaurants, shops, and 1,700-square feet of column-less museum exhibition space, which can be subdivided or used as a single gallery.

The center was designed to nurture a sense of community around the arts. It acknowledges several realities: that auction rooms are used only a few times each year; that museum patrons and auction patrons are frequently the same; that travellers staying in hotels are likely to be interested in visiting art destinations; and that art fits naturally into democratic environments that feature restaurants, offices and shops.

Compared to the recent trend of other auction houses devoting more resources to building digital communities, this step toward promoting physical, community interactions with art is a direct challenge toward what is perceived as the future of the auction business. It is a reminder of the enduring value of the physical act of seeing art in person; of buying art in person; and of discussing art with other people face to face. What makes it so important is that it celebrates the connection between art, business, pleasure, and everyday life – something of which we could all use more.