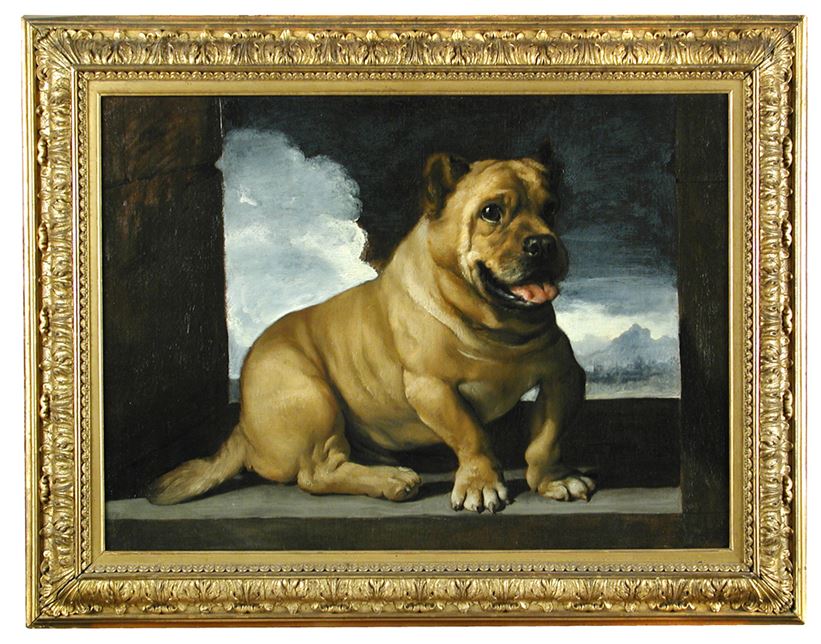 Earlier this month, a Cheffins of Cambridge auction made news when a painting of a dog shattered its estimate. The oil on canvas painting of an Italian mastiff, by Bolognese Old Master Giovanni Francesco Barbieri, a.k.a. il Guercino (1591-1666), was estimated to fetch no more than £120,000. After three bidders battled over the piece, it ended up selling for £570,000.
The sale was particularly impressive considering it was not the only dog painting at the auction. A portrait of a woman with a spaniel dating back to 1600 sold for £54,000. That may not sound like much, but the high estimate for that piece was £20,000. Nonetheless, neither painting comes close to the hitting the record setting price paid in the past for a painting featuring a dog. That record belongs to Diana and Actaeon, by the Italian Renaissance master Titian. Painted between 1556 and 1559, it was valued in 2009 at $70.6 million.
Truly there is no doubt about it. When art lovers are also pet lovers, sky is the limit. However, what dog lovers may not want to hear is that the record for any painting featuring a pet actually does not go to a dog painting at all. It goes to a painting of a cat, specifically Dora Maar with Cat (1941), by Pablo Picasso, which sold for just over $95 million in 2006. Sorry dog people.