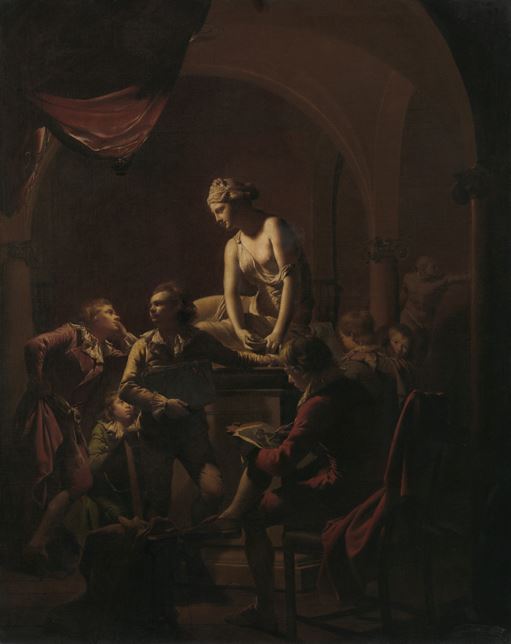 Last December, "An Academy by Lamplight" (1769) by Joseph Wright shattered auction records for the artist when multiple bidders competed for its purchase at Sotheby's Old Master Evening Sale. Given a high estimate of £3.5m, it eventually sold for £6.3m.
Shipping of the painting out of the UK was blocked, however, by an export ban, giving British buyers the chance to purchase the piece and keep it in the country. This raised the question of whether there was, in fact, anyone in Britain willing to pay the recommended £7,456,440 price tag that would stop the painting from being exported. Could so many people really be willing to pay that much more than the previous record for this artist?
Additionally, since the painting has gotten so much extra attention, another question has been raised – this one concerning the artist himself. The press release regarding the export ban that appeared on gov.uk names Wright as the "Painter of Light", because of his predilection for painting candlelit scenes. This has some art lovers seriously upset, as that also happens to be the nickname of J.M.W. Turner. But worse yet, the American artist Thomas Kincaid also called himself "The Painter of Light", and he actually trademarked the term. Regardless of where this painting ends up, this is one controversy that is sure to shine on.