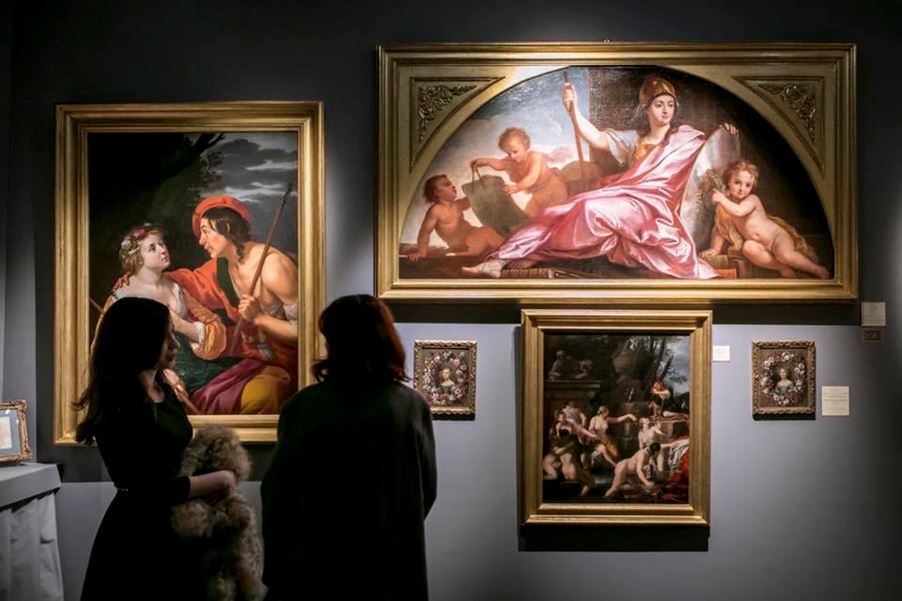 Photo: Tanguy de Montesson via Fine Arts Paris

Created in 2017 by the organizers of the Salon du dessin in partnership with Paris Tableau, Fine Arts Paris will hold its second edition at the Carrousel du Louvre from 7 to 11 November 2018. The fair will highlight the richness and variety of what paris has to offer the international art market with more than 40 stands including established dealers and emerging galleries.

In 2018, Fine Arts Paris is demonstrating its cultural commitment by creating Sculpture Week, an off-site event for art encounters in partnership with major museums, including the Louvre, Petit Palais, Centre Pompidou, Musée Zadkine, Musée Bourdelle, Musée Rodin and Musée Maillol.

The cultural program will be supplemented by a museum exhibition entitled Sculptors as Painters/Painters as Sculptors: the Case of Henry de Triqueti, produced in partnership with the Musée des Beaux-arts of Orléans and the Musée Girodet of Montargis. A scholarly publication, "The Triumph of Sculpture: 1850-1880", will be presented at the Petit Palais on 7 November during a day of symposiums.

For more information about Sculpture Week and all the events that will take place during the fair, visit the Fine Arts Paris website.