Description & Technical information
This large sheet, drawn with transparent washes of colour on two joined sheets of paper, is a fine example of Hubert Robert's consummate skill as a watercolourist, and is very likely to have been executed as an autonomous work of art in its own right. The artist has here depicted some of the most famous monuments of ancient Rome; the Pantheon, one of the pair of colossal statues known as the Dioscuri, Trajan's Column and the Pyramid of Caius Cestius. This is one of several drawings and paintings in Robert's oeuvre that depict Roman monuments in an imaginary manner, and which display the distinct influence of Giovanni Paolo Panini and his own capriccio subjects of this sort. As Grasselli notes of Robert's early capriccio watercolours of this type, 'His ingenuity in bringing together unrelated monuments to create complex, novel compositions was already well developed, and he shows off with great confidence and delight his deep familiarity with the ancient and modern attractions of Rome.'

A signed but undated watercolour by Hubert Robert of an identical composition and of similar dimensions is in the State Hermitage Museum in St. Petersburg. Also in the same collection is a pendant watercolour of An Architectural Capriccio with the Colosseum and the Statue of Marcus Aurelius, which is signed and dated 1758. (Both Hermitage watercolours are, however, in very poor condition.) Some of the main architectural and sculptural elements in the present drawing are also found in a watercolour of an Architectural Capriccio with Roman Monuments and Washerwomen, formerly attributed to Robert, in the Metropolitan Museum of Art in New York.

It has been suggested that the present sheet may have been the large capriccio watercolour by Hubert Robert once owned by the 18th century artist Charles-Joseph Natoire (1700-1777) and sold in his posthumous sale in 1778, as 'Un grand Dessin colorié & compose de différens monumens de anciens Romains: on y distingue le Panthéon, le Tombeau de Bacchus, les Chevaux de Monte Cavallo, la Colonne Trajane, l'Arc de Constantin, & la Pyramide ce Cestius.'. The first known modern owner of this watercolour was the 20th century French industrialist Maurice de Wendel (1879-1961).
Medium: Watercolour, pen and black ink, on two joined sheets of paper
Signature: Inscribed and dated an T(?) Octobre 1761, with a paraphe, on the verso, backed.

Dimensions: 32.5 x 65 cm (12³/₄ x 25⁵/₈ inches)
Provenance: Possibly Charles-Joseph Natoire, Paris
Possibly the posthumous vente Natoire, Paris, Hôtel d'Aligre [Paillet], 14 December 1778 onwards, lot 103 ('Un grand Dessin colorié & compose de différens monumens de anciens Romains: on y distingue le Panthéon, le Tombeau de Bacchus, les Chevaux de Monte Cavallo, la Colonne Trajane, l'Arc de Constantin, & la Pyramide ce Cestius.', bt. Benoit for 404 livres)
Maurice de Wendel, Paris and the Château de la Brouchetière, Joeuf
Anonymous sale, Paris, Hôtel George V [Ader Picard Tajan], 18 March 1981, lot 103.
Private collection.
Literature: Catherine Boulot et al, J. H. Fragonard e H. Robert a Roma, exhibition catalogue, Rome, 1990-1991, p.57, under no.5, fig.5b.
Exhibitions: Paris, Galerie Cailleux, Le dessin français de Watteau à Prud'hon, April 1951, no.117 (as Vue dans les ruines de Rome, lent by Maurice de Wendel).
Categories: Paintings, Drawings & Prints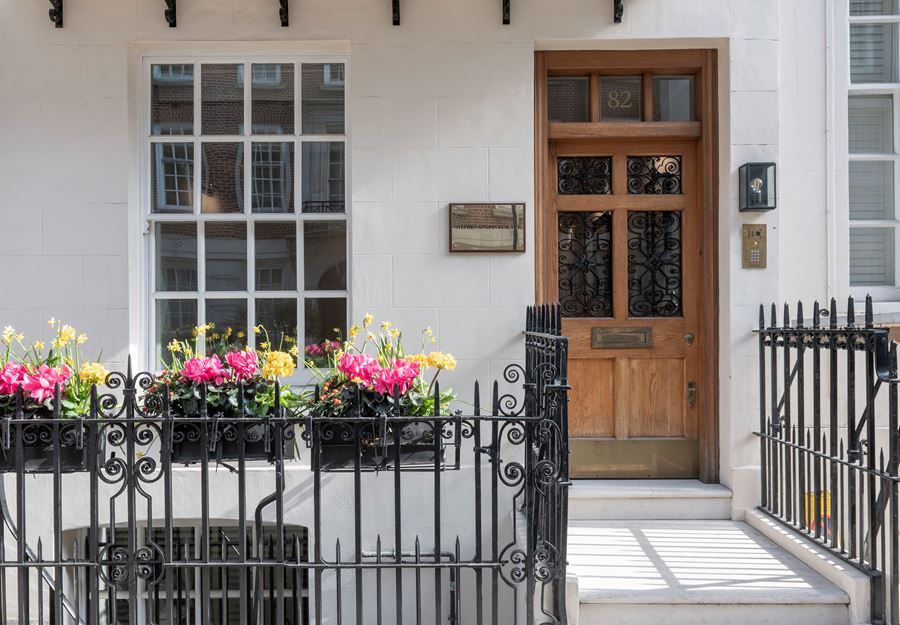 Discover the gallery
Stephen Ongpin Fine Art
Old Master, 19th Century and Modern Drawings, Watercolours and Oil Sketches
More Works From This Gallery