Description & Technical information
Unique piece
Executed by J. & J. Kohn
Christian Witt-Dorring, curator at the Neue Galerie, New York, wrote:

The sideboard is part of a dining-room suite executed by the bent wood company Jakob & Josef Kohn and designed by Josef Hoffmann; it was presented in 1906 at the Imperial Royal Exhibition in Earls Court in London. It is based on a new technique, which allowed Kohn to bend beechwood rods with square cross section. Kohn had already exhibited furniture using this fabrication method in 1900 at the Paris World Fair. It corresponds far more to the new aesthetic idiom of Hoffmann and Moser based on basic geometric shapes than the traditional method of bending round rods. Hoffmann was still applying the latter method in 1904 in a chair for the dining room of the Purkersdorf Sanatorium. Around the same time, Hoffmann must have worked on a new system design, on which it was possible to base complete interior designs. To this we owe the creation of the sideboard. It was announced in an advertisement placed by the Kohn Company in the Hohe Warte in 1905/6. It shows a photo of the aforementioned dining room, on which we can see a part of the sideboard at the right next to the door. The model was not put into production, however, and thus does not appear in the company catalogue, which explains its extraordinary rarity.

What is particularly successful about Hoffmann's design is the combination of round and angular forms. He takes sharp-edged beech rods and with them creates furniture that makes a principally soft impression. The deliberate use of cold materials and colours counteracts this softness, endowing it with a dignified aura of reserve. The wooden parts are kept completely in white apart from the small residual severies of the filling panels, which are painted black, while the display top is of stained black wood and the base finished in matte-silvery aluminium.



Date: 1905-06
Period: 20th century
Origin: Vienna
Medium: Beech wood, Mirror, Aluminium, Bentwood, Plywood painted black and white
Dimensions: 110.5 x 157.5 x 50 cm (43¹/₂ x 62 x 19⁵/₈ inches)
Literature: References:
Hohe Warte 1905/06, nos. 23 and 24, supplement, p. 2.
The Art Revival in Austria; The Studio special issue, 1906, ill. C 14
Derek Ostergard (ed.); Bent Wood and Metal Furniture 1850-1946, catalogue to the exhibition, The American Federation of Art, New York 1987, p. 106, fig. 4-24.

Categories: Decorative Arts & Design, Furniture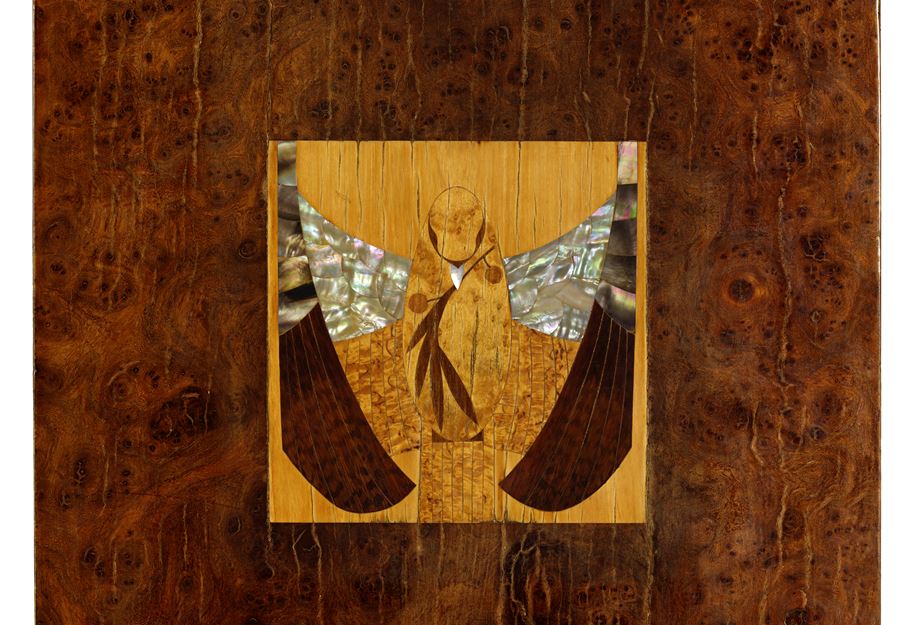 Discover the gallery
Yves Macaux
20th Century Decorative Art
More Works From This Gallery