Description & Technical information
This moulded and painted image of Christ, designed for a frontal view, is a beautiful example of a Renaissance terracotta portrait bust by an artist whose entire career was devoted to the perfection of devotional sculpture of this type. The face, a rich reddish brown patina, is detailed with high rounded cheekbones, elongated nose, the expressive eyes heavy-lidded and asymetrical, the lips parted, teeth and tongue visible, the moutasche and beard with waves and small curls. The Saviour's long flowing hair is parted in the centre of his high forehead, the locks falling in large twisted strands to rest on his shoulders. He wears a tunic with a fringed braided trim at the neck, a cloak draped over his left shoulder and covering his right forearm, the traces of original red and blue polychrome of the garments clearly visible.

The principal group of these terracotta half-figure busts of Christ seem to have originated in the Florentine workshop of Andrea del Verrocchio, evidently derived from his bronze statue of Christ from a group showing 'Doubting Thomas' in Orsanmichele, Florence (executed between 1466 – 1483) and probably also his image of Christ in the marble cenotaph to Cardinal Niccolò Forteguerri (1419 –1473) in the Pistoia Cathedral, a work commissioned in 1477.

The present bust has been given definitively by Lorenzi to Agnolo di Polo (1470 – 1528), a student of Verrocchio and associate of Giovanni della Robbia in the third decade of the 16th century. Di Polo was the author of a series of portrait busts of Christ, the first of which is documented from 1498, now in the Museo Civico di Pistoia. His preference for this subject matter saw it repeated throughout the whole of this career without appreciable variation. There are at least three other known examples of the present model of almost indentical size with the same figurative styling produced between 1510 and 1520; one now in the Museo della Fondazione Horne, Florence, another in a private collection in New York (formerly in the Corsini collection), all of which have been attributed by various scholars to Agnolo di Polo.

Our work is further refined in comparison to the other known examples in its treatment of the hair with spiral curls, the symmetrical and manicured moustache (typical of a Renaissance gentleman), in the mouth open in dialogue, in the high facial bone structure and pronounced sunken lower cheeks, and may be dated to the first decade of the 16th century with close chronological and stylistic connection with the portrait bust in Pistoia.

We are grateful to Dr. Lorenzo Lorenzi for confirming the attribution to Agnolo di Polo based on first hand examination of the work.

A Report on Thermoluminescence Analysis from Oxford Authentication Ltd indicates that sample no. N177b23, 2 February 2017 was last fired between 600 to 300 years ago (1417 – 1717) and is consistent with the attributed period of manufacture of the work.
Period: 1400-1600, 16th cnetury
Origin: Italian, , Italy, Florence
Medium: Glazed terracotta, Original polychrome
Dimensions: 53 x 52 x 25 cm (20⁷/₈ x 20¹/₂ x 9⁷/₈ inches)
Provenance: Private collection, Ferrara, for more than 30 years
Literature: L. Lorenzi, Agnolo di Polo. Scultura in terracotta dipinta nella Firenze di fine Quattrocento (Belrigurdo Montorio, Ferrara, 1998)
L. Lorenzi in Filippino Lippi un bellissimo ingegno. Origini ed eredità nel territorio di Prato, exhibition catalogue (Museo di Pittura Murale, Prato, 8 May – 25 July 2004) (Giunti Editore, Florence, 2004), pp. 45, 68, 69-70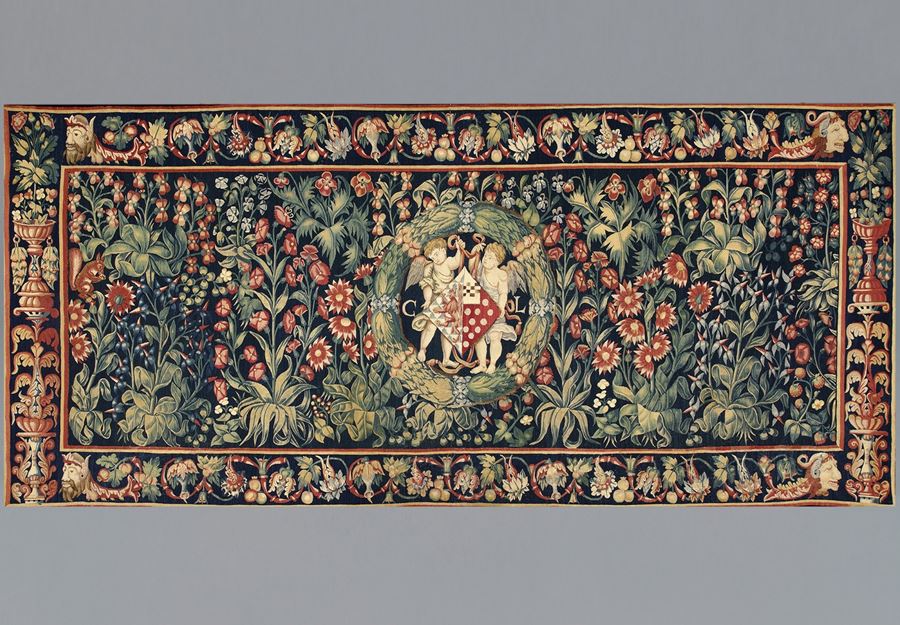 Discover the gallery
Mullany
Haute Epoque Fine Art
More Works From This Gallery