Description & Technical information
Garden's watercolour views of his native Huntingdonshire and along the river Ouse in Bedfordshire are masterpieces of clarity and detail. As Christopher Newall has written, 'Garden's watercolors are a manifestation of the late-century revival of interest in the representation of landscape subjects in minute and painstaking detail. He chose picturesque but unremarkable subjects in his immediate locality – decrepit mill buildings and riverside inns along the banks of the Great Ouse, as well as pure landscapes…His works of the late 1880s and early 1890s are extraordinary in their pellucid clarity of light and their exact delineation of architectural and landscape detail.' Another writer has noted of the artist that 'his drawing of buildings is nearly photographic in quality. Despite this almost too detailed approach his work lives, though he seldom populated his drawings except with a few high-flying birds.'

The narrow stone bridge in the small town of St. Ives (formerly a village known as Slepe), on the left bank of the river Ouse in Huntingdonshire, was built around 1415. The chapel dedicated to St. Leger (or possibly St. Lawrence), constructed on the eastern, downstream side of the bridge with an altar consecrated in 1426, is one of only three surviving examples of bridge chapels in England. The present sheet depicts the upper two-story extension to the chapel which was added in 1736, when the structure was converted to a house4. The bridge chapel was returned to its original appearance in 1930.

Fraser Garden painted several views of town and bridge of St. Ives. A watercolour drawing of the bridge, seen from the opposite side, appeared on the art market in London in 1982, while another view of the bridge and the town, dated 1890, was sold at auction in 2007. Garden also produced views of the bridge from a closer vantage point along the riverbank; one such example, dated 1895 and formerly in the collection of David Fuller, is now in the Metropolitan Museum of Art in New York. Among the latest of Fraser Garden's views of the bridge is a watercolour dated 1903.


Date: 1899
Period: 1850-1900, 19th century
Origin: England
Medium: Watercolour
Signature: Signed with initials and dated W. F. G. '99. at the lower right.

Dimensions: 12 x 15.5 cm (4³/₄ x 6¹/₈ inches)
Provenance: Christopher Wood, London and Marston, Somerset.


Categories: Paintings, Drawings & Prints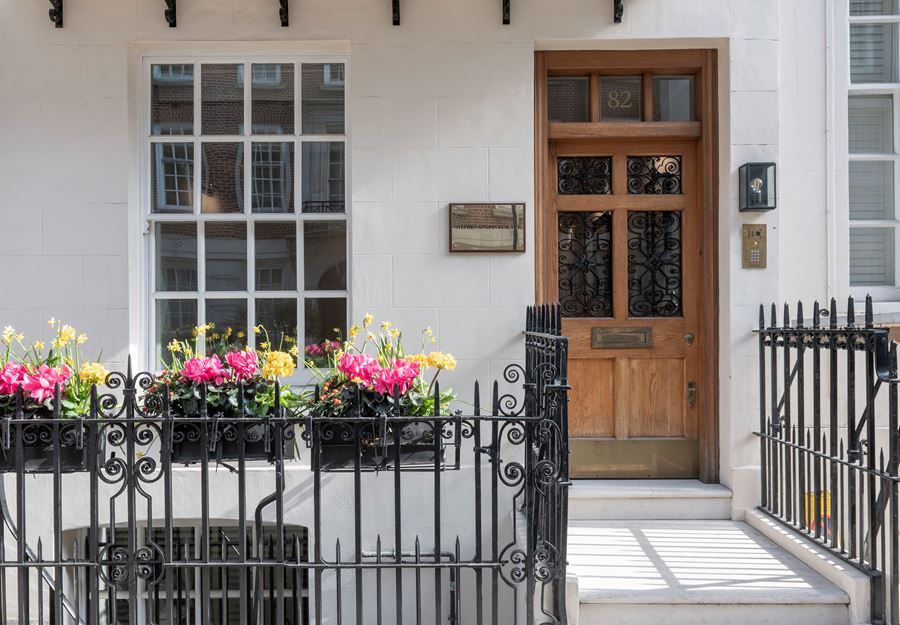 Discover the gallery
Stephen Ongpin Fine Art
Old Master, 19th Century and Modern Drawings, Watercolours and Oil Sketches
More Works From This Gallery